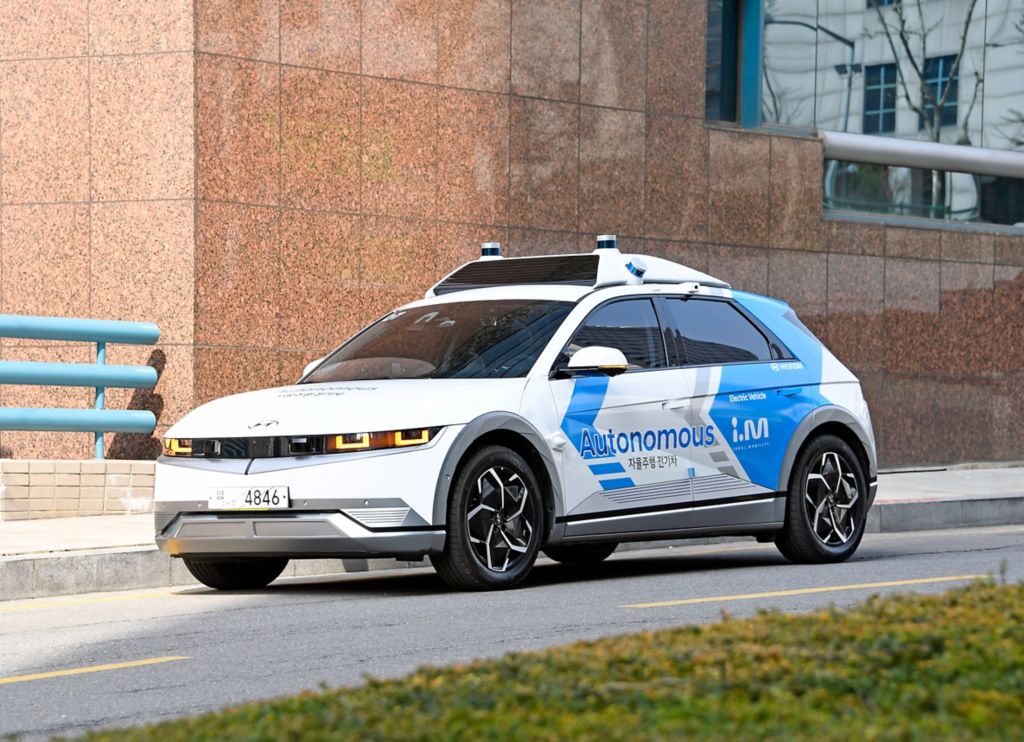 Hyundai Motor Group said it would launch a pilot RoboRide car-hailing service in the congested Gangnam district of Seoul, using two Ioniq 5 battery electric vehicles (BEVs).
The programme would use the automaker's in-house developed Level 4 autonomous driving technology. The vehicles would be operated by local artificial intelligence startup Jin Mobility, which would provide its (AI)-powered ride-hailing mobility platform i.M.
The pilot programme would be expanded to other areas and additional vehicles later on, allowing HMG to further develop its autonomous driving technology with real road conditions. The automaker expected to collect valuable autonomous driving data and planned to further develop the Level 4 autonomous driving technology "to navigate safely and flexibly in complicated urban environments".
The head of HMG's autonomous driving centre, Woongjun Jang, said in a statement: "We are developing Level 4 autonomous driving technology based on the internally developed advanced driver assistance system (ADAS), whose functionality and safety are verified through mass production and successful commercial launch. We expect this RoboRide pilot service will be an important inflection point that will enable us to internalise autonomous driving technology".
Jin Mobility's CEO Lee Seong-wook said: "We have been strengthening our capabilities by working on research and development with relevant institutions. Starting with the RoboRide pilot service in collaboration with HMG, we look forward to leading the future mobility scene."