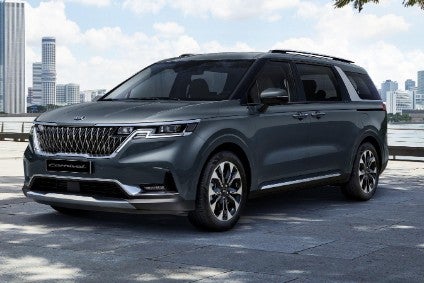 Hyundai Motor Group said it aims to increase sales in China by 23% to 817,000 vehicles in 2021 from 664,744 units in 2020, as the market continues to lead the global recovery from the COVID-19 pandemic.
South Korea's leading automotive group, which includes the Hyundai, Kia and Genesis brands, has struggled in China in recent years initially due to the diplomatic spat over South Korean deployment of the US THAAD missile shield system in 2016.
Group sales in China have plunged from a high of 1.8m units in 2016 before the diplomatic spat triggered a widespread consumer boycott of South Korean products in China.
Sales last year plunged by 27% last year, due mainly to the COVID-19 pandemic.
Hyundai earlier this month launched the new generation Mistra (Mingtu), a compact car developed exclusively for China. Later this year the company plans to launch the Nexo hydrogen fuel call car and a battery-powered version of the Mistra in China and may also introduce its Ioniq 5 global electric vehicle.
Kia said it plans to launch the redesigned Carnival MPV in China later this year to tap into growing demand for recreational vehicles.
In 2019 Hyundai suspended operations at its Beijing No 1 plant due to overcapacity and also stopped production of low end compact models to improve profitability.
Kia shut down its Yancheng No 1 plant that year also due to overcapacity. Both plants have yet to resume production.