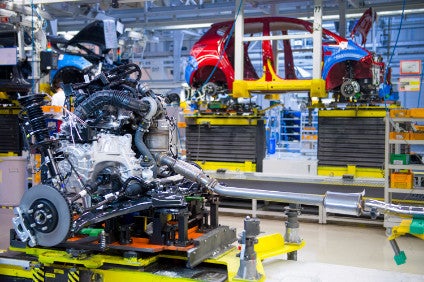 Hyundai Motor Group on Tuesday said it had resumed operations at most of its overseas plants amid signs that the global COVID-19 pandemic may have passed its peak.
Operations at many of the group overseas plants had been suspended since late March as governments around the world imposed strict lockdowns to slow the spread of the disease and also to adjust to lower global vehicle demand.
Hyundai global sales plunged by almost 57% to 159,079 vehicles in April from 368,953 units a year earlier, with overseas sales down by over 70% to 88,037 units. In the first four months of the year the brand's global sales were down by close to 24% at 1,062,505 units from 1,390,344 units previously.
Kia sales so far have been less affected by the global pandemic with global volume falling by 5.3% to 227,773 units in April from 240,620 units a year earlier, while total deliveries in the first four months of the year were down by just 1.1% at 877,669 units from 886,994 a year earlier.
A Hyundai Motor Group spokesman told local reporters earlier this week "most overseas plants are now in operation, although they have resumed production at a reduced level due to weak global demand".
Both Hyundai and Kia restarted production at their US plants this week while Hyundai's Chennai plant in India restarted operations on 8 May.
Kia's Mexico plant was also scheduled to reopen this week while Hyundai's Brazilian plant will remain closed until 26 May due to continued lockdown conditions and sharply lower demand.
Hyundai restarted production in China in early March and at its Czech Republic plant on 14 April.
Kia reopened its car plant in Slovakia on 6 April but was forced to close it down again for several days later in the month due to supplier component shortages.