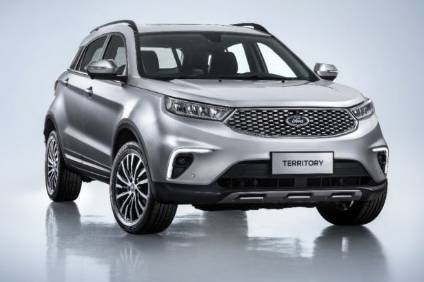 Hyundai Motor, whose sales are falling in China, is considering cutting capacity at its factories in its biggest market, chief executive Lee Won-hee has said, according to Reuters sources. Meanwhile, Ford's joint venture in China has quietly begun dismissing thousands of its 20,000 workers due to weak vehicle sales, according to the New York Times.
Lee talked about China capacity cuts at a recent meeting with analysts and investors, Reuters' sources said.
The meeting heard the automaker was considering addressing overcapacity at its old factories in China while slashing the number of workers in the country.
A Hyundai Motor spokeswoman told the news agency the automaker was "reviewing various optimisation plans to enhance facility efficiency" and had begun voluntary retirement for employees in China.
Chinese car sales fell 2.8% year on year in 2018, the first contraction since the 1990s, according to industry association data.
Last week's SMMT UK production data for January showed British car production fell 18.2% in first month of the year, reflecting model changes and weaker demand in both the UK and key export markets with further softening in key Asian and European markets driving much of the decline, with output destined for China down 72.3%.
Reuters said Hyundai's China sales sank 23% in the fourth quarter amid a lack of attractive models and strong branding in the face of competition from both Chinese and global car makers.
Lee also said Hyundai was considering shipping KD vehicle kits from China to Philippines, South America and other countries for local assembly, a Reuters source said.
Lee added GM, Ford and Honda were also slashing global excess capacity. Globally automakers can produce 135m vehicles a year, 31% higher than the industry demand of 95m vehicles, according to the note.
Separately, Reuters reported factory activity in China contracted to a three-year low in February as export orders fell at the fastest pace since the global financial crisis, highlighting deepening cracks in an economy facing weak demand at home and abroad.
Even with increasing government stimulus to spark activity, concerns are growing that China may be at risk of a sharper slowdown if current China-US trade talks fail to relieve some of the pressure, the news agency said. China's factory activity had been generally softening since last May.
"Unless the trade war truly turns into an extended truce, the weakening trend may not end quickly," Iris Pang, Greater China economist at ING, said in a note cited by the news agency. "As such we expect March's PMI to fall, too."
Reuters noted record lending by Chinese banks in January and a sharp rebound in its stock markets had lifted some of the gloom hanging over the economy though analysts said it would take months to see if the strong credit impulse translates into improved business activity, assuming companies are borrowing for fresh expansion or investment, not merely refinancing existing debt.
In a sign of the wider impact China's shrinking demand is having globally, factory output in Japan posted its biggest decline in a year in January. That data out last week followed the previous week which showed Japan's exports logged their worst drop in more than two years as China-bound shipments tumbled, the report added.
US president Donald Trump said last Monday that he may soon sign a deal with Chinese president Xi Jinping to end the countries' trade war, if the two sides can bridge remaining differences but the lead US negotiator said later it was too early to predict the outcome.
After a dismal autumn, Ford sold 70% fewer cars in China in January than it did in the same month a year earlier, the New York Times said. In January, car sales in China fell 18%. The average car factory in China, already operating at a little more than half capacity, has slowed even more amid the sales slump, LMC Automotive told the NYT.
The report noted American brands were also being squeezed because China's elite still prefer premium German brands while more frugal families buy cheaper Chinese and Japanese cars and are increasingly buying used.
The ride-hailing business has dealt automakers an unexpected blow, the report said. The global auto industry has worried for years that companies like Uber and Lyft could eat into demand, particularly among young customers. That appears to have happened in China where dense urban cities have enhanced the appeal of Didi Chuxing, the Chinese ride-hailing giant. Didi now carries twice as many riders in China each year as Uber carries in the rest of the world combined.
"None of the multinational automakers foresaw how disruptive [ride sharing] would be to demand"
"None of the multinational automakers foresaw how disruptive that would be to demand," Bill Russo, a former chief executive of Chrysler operations in China, told the New York Times.