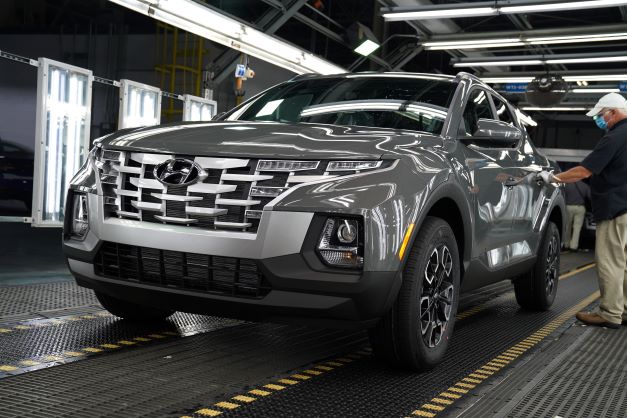 Hyundai Motor Group's (HMG) chairman Chung Euisun is visiting the US this week to lobby government officials after US President Joe Biden signed off the Inflation Reduction Act (IRA) earlier this month which penalises electric vehicle (EV) imports.
South Korean and Japanese automakers are unhappy with the new US law, which took effect on 16th August 2022, which excludes EVs produced outside North America from local tax breaks, as most of their EVs are currently produced in their home markets. The new law puts Asian automakers at a disadvantage compared with local automakers such as Tesla, Ford, GM and Stellantis.
HMG is said to be considering speeding up construction of its dedicated electric vehicle (EV) plant in the US state of Georgia as one of its damage limitation responses to the new law. The automaker is said to be looking to complete construction of the 300,000 unit/year plant in the first half of 2024 instead of in 2025 as originally planned.
Hyundai plans to begin production of an all-electric version of the Genesis GV70 SUV at its US plant in Alabama later this year, but export production of the Hyundai Ioniq 5 and the Kia EV6 has already been allocated to its domestic plants in South Korea.
The South Korean government said the IRA breaches World Trade Organisation (WTO) rules and the Korea-US Free Trade Agreement and is considering lodging a complaint to the WTO, having already lodged a complaint to the local US Trade Representative.