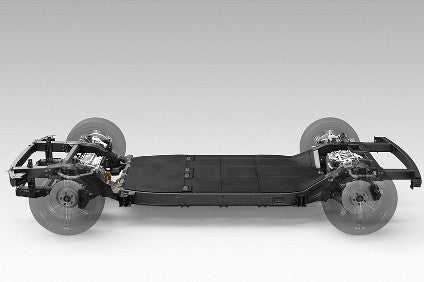 Hyundai Motor has contracted Canoo to jointly develop an electric vehicle (EV) platform based on Canoo's proprietary skateboard design for upcoming Hyundai and Kia models.
Canoo will provide engineering services to help develop a fully scalable, all electric platform to Hyundai and Kia specifications. HMG expects the platform to help its commitment to delivering cost-competitive electrified vehicles.
Canoo is a Los Angeles based company making EVs for subscription only.
It makes a skateboard platform which houses the most critical components of the vehicle with all components fulfilling as many functions as possible.
This reduces the size, weight and total number of parts which ultimately provides more interior cabin space and a more cost effective EV.
The skateboard is self contained and can be paired with any cabin design.
HMG said the adaptable electric platform architecture means a simplified and standardised development process for EVs which is expected to help reduce cost that can be passed along to consumers. The automaker also expects to reduce complexity of its EV assembly line – cue eventual job losses – allowing for rapid response to changing demand and preference.
Hyundai and Kia both recently announced plans to develop fully electric purpose built vehicles (PBVs). Hyundai presented its first concept at CES 2020 in January while, at its CEO investor day on 14 January, Kia announced a plan to develop PBVs tailored for shared service and logistics companies.
Canoo reached beta testing phase within 19 months of inception and recently opened the wait list for its first vehicle due for launch in 2021.