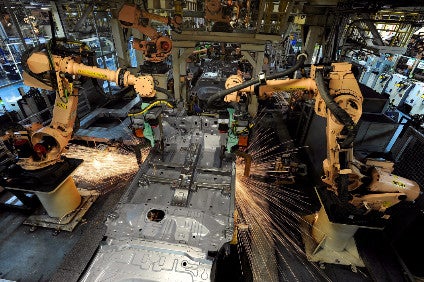 Hyundai and Kia announced the temporary closure of their vehicle assembly plants located in the south-eastern US, to minimise any damage from hurricane Irma.
Hyundai Motor said it would suspend assembly operations at its Alabama plant for two days from Tuesday, while Kia's Georgia plant was shuttered for the day on Monday (11 September).
The temporary shutdowns would result in the loss of around 3,000 production units, the company said.
Actual disruption to Hyundai is not expected to be significant, however, as the brand's sales in the US have fallen by more than 15% to 441,400 units in the first eight months of 2017 compared with 519,600 in the same period of last year.
Demand has been particularly weak for mainstream passenger cars such as the Elantra, Accent and Sonata models.
Kia too has struggled to keep pace with the overall market there, with sales down by more than 8% to 405,500 units in the same period compared with 442,500 units a year earlier.