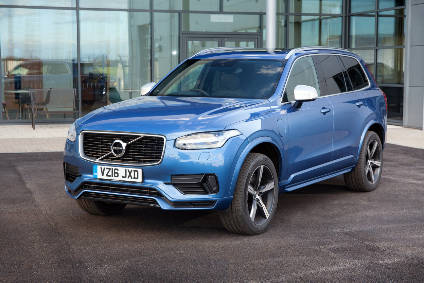 Eight of Europe's largest carmakers reportedly will miss carbon dioxide emissions targets due to come into force in 2021, leaving them facing the prospect of billions of euros in fines, a media report said.
Only four of the 12 largest firms – Peugeot Citroën, Toyota, the Renault-Nissan alliance and Geely-owned Volvo – are on track to hit incoming EU targets, the Financial Times reported, citing PA Consulting group which advises many automakers on manufacturing and technology, .
Volkswagen, BMW and Fiat Chrysler are furthest behind in electric car development that is required by the rules to offset pollution from other vehicles, the consultancy found, according to the report.
Focus on car emissions has come to the fore since the VW diesel scandal last year exposed the huge discrepancies between laboratory tests and pollution levels when driving on real roads, the FT noted. The EU wants to clamp down on both poisonous nitrogen oxide (NOx), emitted by diesel cars, and carbon dioxide (CO2), which is released by all cars.
According to the report, PA has projected VW could face a penalty of EUR1bn if it breaches the target of 95g of CO2/km.
A spokesman for VW told the Financial Times it "remains committed to achieving the regulatory vehicle CO2 targets for Europe" and the company would sell more electric and hybrid cars in the future after "recently announced plans to expand considerably our investment in electric vehicle technology".
Under the new rules, each carmaker's individual target for CO2 emissions is set according to the average weight of the vehicles it sells, the FT said. A company selling heavier cars, such as BMW or Daimler, faces more lenient targets while Peugeot Citroën faces more stringent goals. Companies can reduce CO2 output by making their vehicles lighter, down-sizing engines or installing hybrid or electric technology. Using diesel cars, which emit a fifth less CO2 than petrol equivalents, is no longer the easy option it once was because of stringent NOx rules that also come into force at the same time.
The companies on track to meet their targets are those that are furthest ahead in electric and hybrid vehicles, Thomas Goettle, automotive expert at PA, told the FT.
"We know they need electric cars to hit the numbers, otherwise they have no chance," he said. "There are some that can still make it, and others that are struggling quite a lot."
PA forecast BMW would receive a fine of EUR350m and Fiat Chrysler a EUR600m penalty for falling short of the targets.
Fiat's results are dragged down by the Chrysler and Jeep brands, which sell larger cars, and by the fact the company has no clear plans for mass electrification of its fleet, the reports said, while BMW's sales of the i3 EV have disappointed.
While Jaguar Land Rover's emissions will be in breach of the limits, PA forecast, the carmaker faces kinder targets unless it sells more than 300,000 cars into the EU by 2020 – three times its current sales levels.