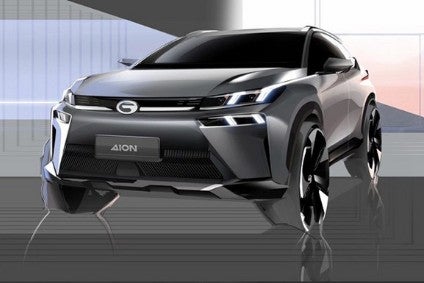 GAC NE, Guangzhou Auto's New Energy brand for the Chinese market and an intended Tesla competitor, has announced the sales launch of the Aion V. This new crossover will feature a ternary lithium battery pack and Huawei's 5G + V2X intelligent communication system.
The Aion V has angular lines and a low roof, both being contrasts to what other EV makers in this size segment, such as Geely and Tesla, already offer or plan to offer. Inside, there is a fully digital dashboard, the obligatory two-spoke steering wheel which so many vehicles now feature, and seating for five occupants.
Further details of the new EV are in this GAC future models report.
For even more detail on past, current and forthcoming GAC and GAC NE vehicles, see PLDB, the future vehicles database. The GAC NE Aion V's size, architecture, and outputs of the battery and motor as well as their suppliers can be found in PLDB.