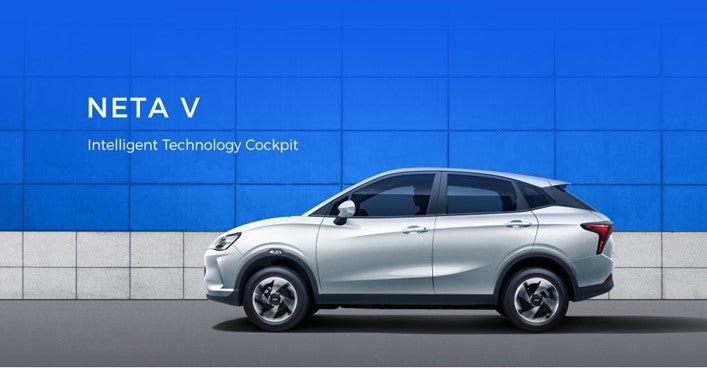 Chinese electric vehicle (EV) manufacturer Hozon New Energy Automobile has agreed to work with Thai vehicle assembler Bangchan General Assembly to build a new plant for electric vehicles (EVs), according to local reports citing Thai government spokesperson Tipanan Sirichana.
The company joins a growing number of Chinese automakers investing in regional production hubs in the country, including BYD Auto, SAIC Motor and Great Wall Motors, targeting local sales plus exports to other markets in south east Asia and the Asia Pacific region.
Last month Changan Auto was the latest Chinese automaker to announce a major investment in the country, a US$285m factory to produce electric and hybrid vehicles for the ASEAN region.
Shanghai based Hozon, also known as Neta Auto, launched its Neta V battery-powered city car in Thailand last year with a price tag of THB549,000 (US$16,300). The company plans to also launch its Neta U and Neta S models in coming months and has set a target of 10,000 sales this year.
The new plant will have initial capacity for 20,000 vehicles per year with assembly scheduled to start early in 2024.
Thailand has set a target for 30% of domestic vehicle production to be EVs by 2030 and is offering local sales and investment incentives to attract manufacturers into the country. Last year the government made available sales incentives also to imported EVs, including exemption from most import and excise duties until the end of 2023, provided their manufacturers are committed to local production by the end of 2024.