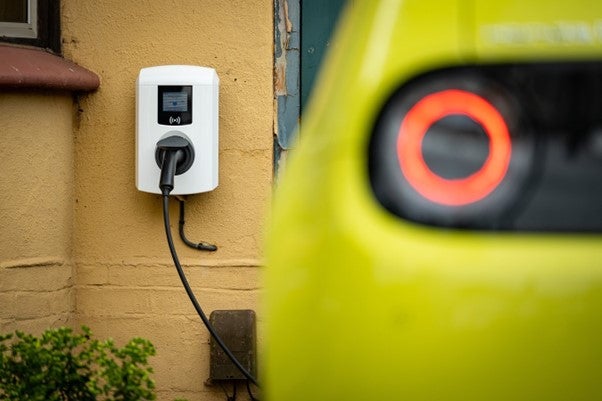 Honda's smart vehicle charging service, e:PROGRESS will be "dramatically" scaled up in Europe within the next year, the brand has announced.
E:Progress is a charging subscription service for Honda drivers. For a fee, Honda provides its drivers with a home charger that can take advantage of cheaper electricity tariffs at off-peak times.
Future owners of all-new e:Ny1 full EV and CR-V e:PHEV will be able to access the app-based e:PROGRESS service in more European markets.
Honda says it is also planning to extend the service to non-Honda EV owners.
UK customers of Honda e have been able to use e:PROGRESS services since 2021, and have had average annual savings of GBP500 (approximately €575). For high mileage customers, this has increased to GBP1,000 (€1,149).
There is also a solar optimisation feature that was introduced in the UK and Germany, which schedules a customer's charging for when there are likely to have the most available self-generated solar energy.
Jorgen Pluym, General Manager, Energy Solutions and Business Development Division, Honda Motor Europe, said: "We believe e:PROGRESS has the potential to revolutionise the efficiency and cost effectiveness with which EV owners charge their vehicles going forward."
"We already have a compelling test case from our UK rollout over the past two years. Now, as we make it possible for customers to integrate their residential solar array into their charging network, in addition to making the service available across Europe and to owners of non-Honda vehicles, we expect to supercharge the growth of the service in the years ahead."
The brand says that future phases of e:PROGRESS development will include additional grid and bi-directional charging services, thus playing a role in maximising the use of renewable energy and reducing the burden of EVs on the power grid.