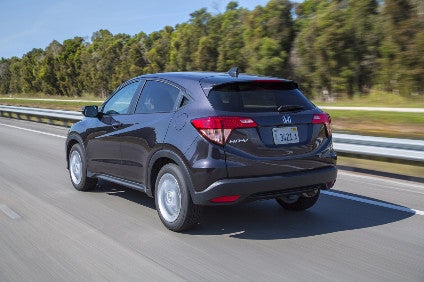 Honda Motor's subsidiary in Argentina which currently produces both motorcycles and the HR-V, will end production of the SUV in 2020 to focus on the motorcycles.
Honda has a car plant in neighbouring Brazil and free trade agreements covering automotive exist between the two countries.
Auto exports from Brazil dropped a sharp 41.5% in the first half of 2019 due mainly to the economic crisis in neighbouring Argentina, the main foreign destination for motor vehicles made in Brazil.
"In order to continue strengthening its automobile business structure in the face of abrupt changes occurring to automobile industries around the world, Honda has been, in each region, strengthening its inter-regional coordination and collaboration and pursuing optimisation of automobile production allocation and production capacity on a global basis," the automaker said in a statement.
"Based on this direction, Honda has given due consideration to the optimal production structure in the South American region and decided to discontinue production of HR-V at HAR.
"With products supplied through the utilisation of Honda's global resources, HAR will continue its automobile sales and after-sales service operation in Argentina."
Honda said it would improve the competitiveness of the motorcycles "by further increasing local content and building a robust supply chain through the utilisation of domestic resources in Argentina".
The Argentina unit was established 41 years ago and is based in Campana, Buenos Aires.
It employs about 1,000 people.
Local production did not start until 2006 (motorcycles) and 2011 (automobiles).
Key bike models are the Wave, CG150 and XR150L.