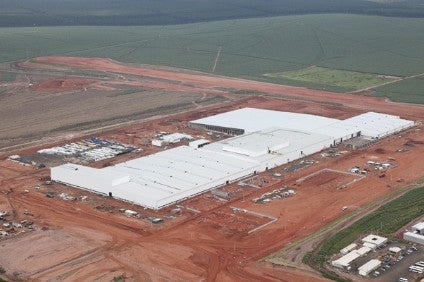 In a typically cautious Japanese move, Honda has decided to defer the start of production at its new manufacturing plant in Itirapina, 190km/118miles northwest of São Paulo City. Plant construction has ended and it was supposed to be opened in coming days but plans have been postponed due to market lows likely to extend to 2016.
Among the best selling brands this year, Honda was the only one to show growth (15% to October) thanks to the success of its new HR-V crossover. The oldest plant, in Sumaré, in inland Sâo Paulo state, currently works two shifts currently overtime daily and on some Saturdays.
Itirapina now will start production by 2017 and Honda may not meet all demand for its four models (Fit, City, HR-V and Civic) here in 2016. Yet it has chosen not to hire workers who might be idled. Neither Honda nor Toyota have moved to three shifts here, either.
Last week Ford and GM ended third shifts at their Camaçari (northeast region) and Gravataí (down south) assembly plants, respectively.
Honda said all planned investments in Brazil would continue, including the launch of the next generation Civic with new 1.5-litre turbocharged engine by mid-2016 and its local tech centre expansion.
Early November Chery admitted to be 90% idle in 2015. It will produce just 5,000 units of the Celer at the Jacareí, Greater São Paulo manufacturing plant opened in the last quarter of 2014. In 2016 it will launch the new QQ subcompact and Tiggo compact SUV.
The Chinese brand plans to produce between 7,000 and 10,000 units in total next year while the plant has capacity of 50,000 vehicles.