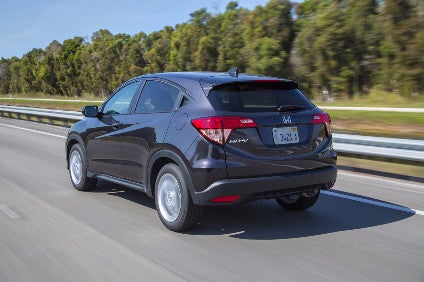 Honda Manufacturing of Indiana (HMIN) will add production of America's best-selling SUV, the CR-V, beginning in 2017 after output is transferred from Mexico to boost HR-V output at two plants in Mexico. HMIN will continue to produce the Civic sedan alongside the CR-V.
Honda de Mexico's plant in Guadalajara will switch from CR-V production to the HR-V to help meet demand for the newer, smaller crossover. The HR-V will then be produced at both HDM plants in Mexico, in Guadalajara and in the newer plant in Celaya.
"Our team is excited to take on responsibility for another important vehicle in the CR-V, leveraging the manufacturing flexibility of our associates and making optimal use of our capabilities in Indiana," said Bob Nelson, president of HMIN. "Producing the CR-V here is one step in Honda's efforts in North America to meet strong customer demand for our light truck products."
HMIN has produced the Civic sedan since the company started manufacturing operations in Indiana on 9 October, 2008. It began production of the redesigned 10th generation in October 2015.
From April 2012 to November 2014, HMIN was home exclusively to the Acura ILX, which was transferred to Marysville, Ohio, in 2015. HMIN also previously produced the Civic Natural Gas, then the only mass-produced natural gas passenger car in America.
Production of the CR-V in North America began in September 2006 at Honda's East Liberty (Ohio) plant. Production in Guadalajara began in 2007 when the plant switched from the Accord. It is also built in a Canadian plant in Alliston, Ontario, which will also supply the next generation CR-V to Europe.
The CR-V was Honda's second highest selling model in the US in 2015 and has achieved cumulative sales of nearly 3.5m units since introduction in 1997.