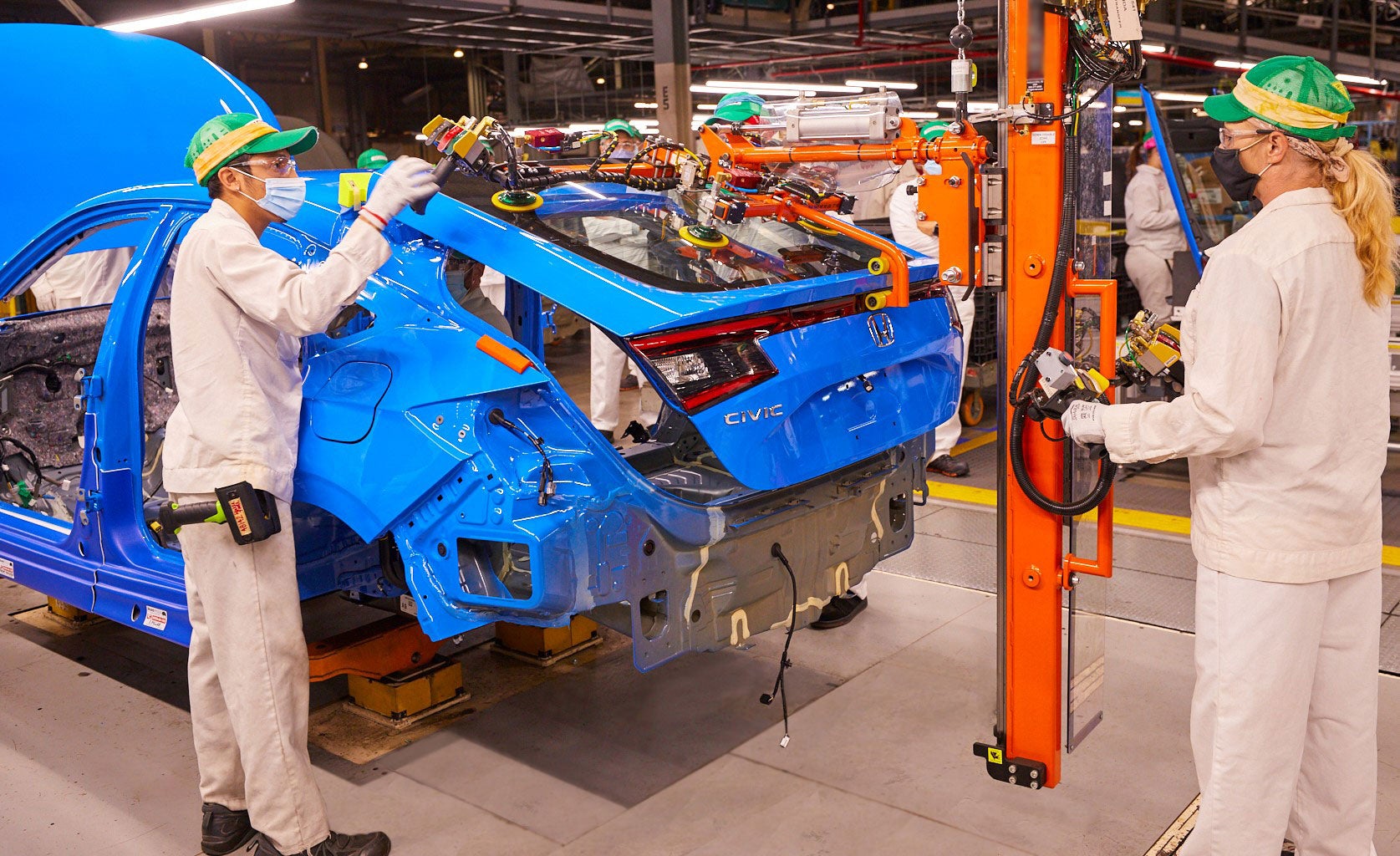 Honda Motor said operating profit for the financial year ended 31 March 2022 was JPY871.2 billion yen, a year on year increase of JPY211.0 billion, "due primarily to success in reducing costs and controlling incentives, and favourable currency effects".
This was all "despite certain unfavorable factors such as the resurgence of COVID-19, a decrease in automobile unit sales due to the semiconductor supply shortage and an increase in the cost of raw materials", the automaker said in a statement.
Net profit was JPY707.0 billion, up JPY49.6 billion.
For the fiscal year ending 31 March, 2023, despite a projected increase in sales volume and favourable currency, Honda is expecting "the external business environment will remain challenging including a further increase in cost". It plans to achieve consolidated operating profit of JPY810 billion this fiscal year.
Net profit for the current year is pegged at JPY710 billion, up JPY2.9 billion, due partly to an increase in the share of profit from investments.
Honda will pay a year end dividend of JPY65 per share; total dividends to be paid for the full fiscal year will be JPY120, an increase of JPY10 per share compared to the previously announced forecast.
The forecast for total dividends to be paid for the fiscal year ending March 31, 2023 (FY23) is JPY120 per share, equivalent to FY22.
Total sales revenue was JPY14,552.6 billion, a year on year increase of 10.5%.
The automobile business booked sales revenue up 6.6% to JPY9,360.5 billion. Sales decreased mainly in North America but rose in Asia.
Operating profit rose 161.7% to JPY236.2 billion or JPY557.2 billion. Combined with operating profit from the financial services business related to automobile sales, the estimated operating profit for the automobile business is JPY557.2 billion.
The sales revenue for the current fiscal year is JPY16,250 billion, up 11.7%.