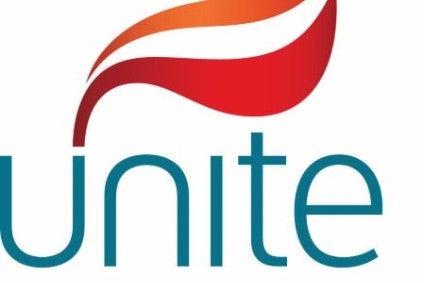 British labour body, Unite is urging Honda to keep faith with its Swindon, England plant as it warns up to 18,500 jobs are potentially at risk following the announcement the site will shutter in 2021.
The closure will result in an immediate 3,500 staff being made redundant but Unite also claims the trickle down effect will be felt by Honda's extensive supply chain with its hundreds of smaller companies.
"After [the] devastating news we pressed hard and really needed to hear the UK government would be working as tirelessly as we will be to save this plant, its extended supply chain and the families and communities who rely upon it," said Unite assistant general secretary, Steve Turner.
"We heard we will be given that support from the business secretary, Greg Clark and we will be taking him at his word on this.
"We need central government, local and regional authorities, as well as innovative supply chain partners to join us in developing a viable alternative plan that maintains both Honda in Swindon and the UK automotive industry as a jewel in the crown of UK manufacturing.
"In doing so, we will be sending a clear message back to Japan that we are not giving up on our plant and we will not let Honda give up on it either.
"And let's be clear on the scale of the economic and social catastrophe facing our communities if this plant closes. Not only would 3,500 jobs go directly at the plant, but some 15,000 more jobs are under threat at the dozens and dozens of small and medium firms necklaced across the country supplying only to Honda."
The Japanese automaker noted the restructure comes as 'Honda accelerates its commitment to electrified cars, in response to the unprecedented changes in the global automotive industry.'
It said the 'significant challenges of electrification will see Honda revise its global manufacturing operations and focus activity in regions where it expects to have high production volumes'
Unite insists the Swindon plant should be "at the core" of a transition from combustion engines to fuel cell and electrical propulsion.
"UK investment and R&D into next generation battery technology, coupled with local manufacturing of power conversion systems and hydrogen capture, will transform our sector into a powerhouse for the emerging technologies that will shape this industry through the 2020s and well into the 2030s," added Turner.
"This is the message we want to be heard in Japan and Unite will be joining government in a delegation to do just that.
"Honda, do not turn your back on this plant, its loyal, skilled workforce or the superb integrated supply chain. Honda can thrive in the UK not just supplying European markets, but as a global leader exporting a world class product across the globe."
Formal consultations with the company on the future of the plant are starting today (21 February).