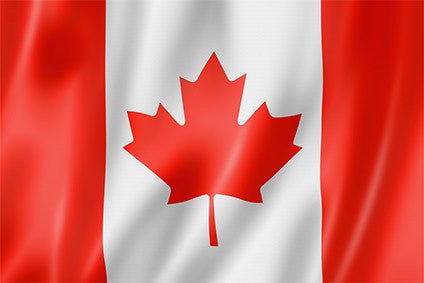 Honda of Canada Manufactiring (HCM) has announced a C$492m spend over the next three years to allow the company to modernise its Ontario factories and "significantly improve its manufacturing carbon footprint".
This will take Honda's total Canadian facilities spend to over $4.7bn. In 1986, it was the first Japanese auto maker to build a factory in Canada.
Both the federal and Ontario governments will provide conditional grants of up to $41.8m each.
"Thank you to both the federal and Ontario governments for creating an environment which will allow us to further modernise our manufacturing facilities and make innovative upgrades possible, including building a paint shop which will reduce the GHG emissions from our paint process by 44%, further reducing our manufacturing carbon footprint in Canada," said Jerry Chenkin, president and CEO, Honda Canada.
This investment will allow for further research and development activities to advance the latest manufacturing technologies.
"Technology and innovation never stand still, so it's essential that Ontario's auto sector remains globally competitive. Honda is a cornerstone of our sector — accounting for about 17% of Ontario's vehicle output," said Brad Duguid, Ontario's minister of economic development and growth.
Honda of Canada Mfg has the capacity to produce 400,000 Civic and CR-V models annually for the Canadian and North America markets, as well as for export. Approximately 100,000 Canadian-built Civic and CR-V units are sold in Canada each year. HCM also produces 260,000 four cylinder engines annually.
Auto workers union Unifor welcomed the announcement from the federal and provincial governments to convert loans to the auto industry to grants.
"It is good to see Ottawa and the province recognising the importance of the auto industry to provide much-needed good jobs and investment in our communities," said national president Jerry Dias. "All levels of government must work together to show leadership and support for the auto industry."
Innovation minister Navdeep Bains and Duguid announced support for the Ontario auto industry in the form of grants rather than repayable loans, as had been the policy previously. Unifor has long called for grants instead of repayable loans.
Noting that Unifor secured $1.5bn in investment in Canada during its 2016 collective bargaining with the Detroit Three automakers, Dias applauded the move to grants as a way to help ensure further investments.