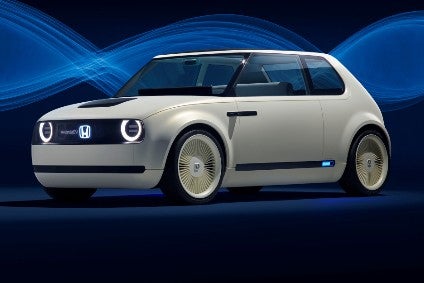 Honda Motor announced it had signed an agreement with Singapore-based SES Holdings to collaborate on the development of lithium-metal batteries for electric vehicles (EVs).
Last year, SES Holdings, previously known as Solid Energy Systems, said it aimed to commercialise its next generation EV battery technology by 2025. It recently unveiled its 107 amp/hour 'Apollo' battery with an energy density of 417 Wh/kg which it claims is 40% higher than typical lithium-ion batteries currently used in EVs.
SES counts Hyundai Motor, Geely, GM, SAIC Motor, LG Energy Solution and Hon Hai Precision as its early strategic investors. The company plans to list its shares on the New York Nasdaq exchange under the name of SES AI Corporation, via a special-purpose acquisition company (SPAC) transaction.
Honda Motor said it signed the partnership agreement with SES last month, in which it agreed to acquire a 2% stake in the company through the SPAC transaction.
The automaker said in a statement: "Honda has been concurrently looking into several options toward the realisation of high capacity, safe and low cost next generation batteries. Recognising the advanced technologies of SES, Honda signed a joint development agreement with SES with the aim to establish a good relationship with SES and expeditiously generate substantial achievements through our joint research activities.
"Honda will continue to establish collaborative relationships with companies which have advanced technologies, as needed, to offer highly competitive and attractive EVs to our customers."