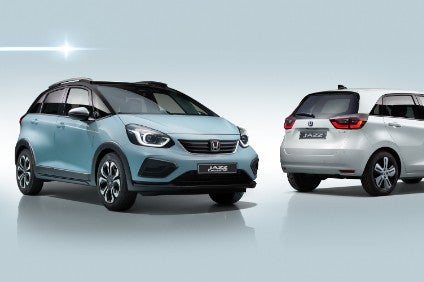 Honda Motor booked an operating loss for the fiscal fourth quarter ended 31 March 2020 of JPY5.6bn, a year on year plunge of JPY47.9bn, due primarily to a fall in sales revenue and unfavourable model mix.
"This was despite the fact that operating profit from the motorcycle business during the quarter experienced a year on year increase due primarily to continuing cost reduction and a decrease in selling, general and administrative (SG&A) expenses," the automaker said.
Excluding currency effects, one-off costs and the impact of the spread of COVID-19 pandemic, Honda estimated a year on year operating profit increase of JPY32.4bn.
One-offs included the impact of changes being made to automobile production operations.
"The impact of the spread of COVID-19 pandemic includes a decrease in unit sales, an increase in provision for sales incentives and an increase in provision for credit losses for financial services business," Honda said.
"The spread of COVID-19 pandemic has stagnated both consumer spending and the economic activities of businesses on a global basis, and future prospects remain uncertain at this moment.
"Amid such circumstances, production, sales and other Honda business activities are being impacted in all regions."
Q4 sales revenue fell 14.6% to JPY3,458.0bn due primarily to a decrease in revenue from the automobile business.
This was despite an increase in sales revenue from financial services business and other factors.
Full fiscal year revenue fell 6% to JPY14,931.0bn due again mainly primarily to a decrease in automobile business revenue and negative foreign currency effects.
Operating profit for the fiscal year fell 12.8% to JPY633.6bn due to a decrease in profit related to changes in sales revenue and model mix plus negative currency.
Pre-tax profit fell 19.3% to JPY789.9bn.
Operating profit excluding currency effects, one-offs and the COVID-19 pandemic effect was estimated at a year on year increase of JPY100.8bn.
Quarterly dividend will be JPY28 a share and total dividend for the fiscal year will be JPY112, up JPY1 year on year.
Honda did not provide a forecast for the 2020/21 fiscal year, citing the effects of the COVID-19 pandemic.