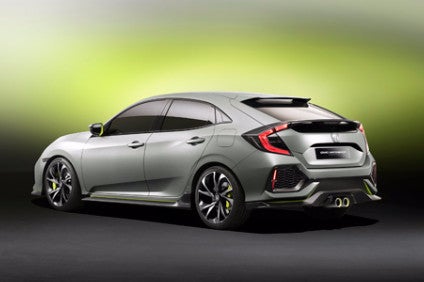 Honda Australia is expected to source its Civic hatchback from Thailand, along with the sedan, a local media report said.
"While the Civic will be built in Europe [hatchback at Swindon, UK; sedan in Turkey – ed] for a number of global markets, Australia is expected to source the sedan and hatch from the Thailand factory," GoAutoNews reported. That is also likley to apply to New Zealand which gets most of its models from Thailand as well.
A Honda Australia executive told the publication the automaker had a three-phase launch plan for the new generation with the sedan arriving mid year with the hatch to follow and then the hot Type R version.
"We aren't able to confirm exact timing for the hatch or Type R as yet, but these variants will play an important role in the success of this model," he said, adding that the coupe version that will be sold in the United States had already been ruled out for Australia.
Honda a year ago named its Swindon plant a global hub for the new Civic hatchback and said it would supply Europe while media reports said the hatchbacks would also go to North America where Alliston in Canada was the lead plant for the new generation, commencing sedan assembly last year.
Some UK Hondas – Civic and HR-V – have been exported to other markets in the past, mainly Japan, South Africa and Australia. Australia has taken 'niche' models such as the diesel CR-V it can't source from Thailand so there remains the possibility Swindon might supply a Type R hatchback.
Honda Europe spokespeople could not be reached immediately for comment.