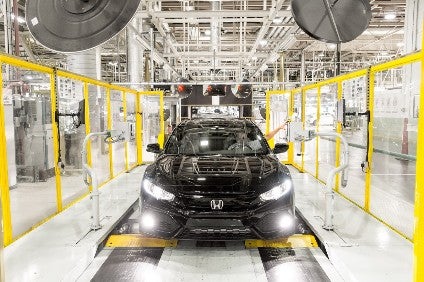 Gordon Brothers, the global advisory, restructuring and investment firm, said it had been appointed exclusive asset selling agent of Honda of the UK Manufacturing's machinery and equipment from its automotive manufacturing plant in Swindon, England.
This sale of one of Europe's largest automotive plants will commence later this month with multiple online auctions, plus ongoing private treaty sales prior to the plant closure in July 2021. The entire project will span 18 months and is expected to attract a global audience of prospective buyers.
The plant houses production and assembly operations that cover 370 acres and, at its peak manufactured around 250,000 cars a year. The facility is due to cease production and close permanently in July 2021.
Gordon Brothers commercial and industrial managing director, Duncan Ainscough, said: "The plant and machinery are very well maintained, in excellent condition and we expect to receive strong demand."
A full asset list will be released later. They include engine manufacturing, vehicle assembly, a press shop, welding, injection moulding, die-casting, general machine tools and a paint plant.
The sale will also include office, kitchen and workshop apparatus.