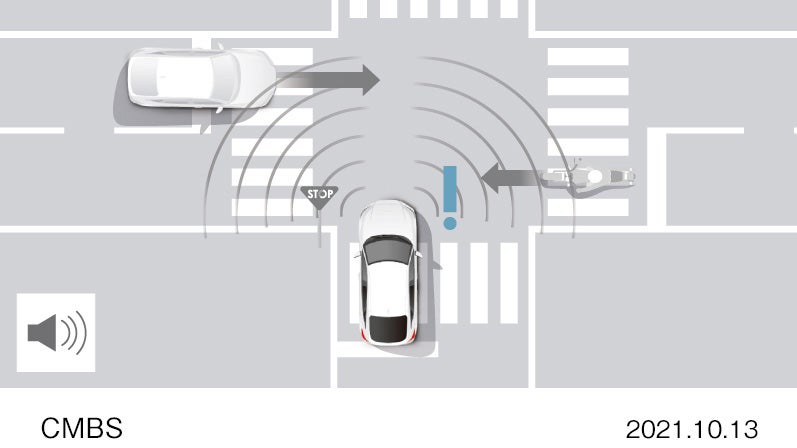 Honda Motor has announced future safety technology it is developing.
The automaker has set a goal of "zero traffic collision fatalities involving Honda motorcycles and automobiles globally by 2050" using key technology.
Claimed world first artificial intelligence (AI)-powered "Intelligent Driver-Assistive Technology" provides assistance suited to the ability and situation of each individual to reduce driving errors and risks, helping the driver achieve safe and sound driving.
"Safe and Sound Network Technology" connects all road users, both people and mobility products, through telecommunications, making it possible to predict potential risks and help avoid them before collisions actually occur.
The automaker would expand the introduction of Sensing 360, the recently announced omnidirectional safety and driver assist system, to all models on sale in all major markets by 2030.
Honda would also continue expanding application of a motorcycle detection function and enhance functions of ADAS (advanced driver assistance system).
Expanding use of motorcycle safety technology and offering safety education technology are part of a goal to halve global traffic collision fatalities involving Honda motorcycles and automobiles by 2030.
The company is aiming for "zero human error" when driving with intelligent driver-assistive technology.
Honda claimed to have unraveled the factors behind human errors through a study of the human brain and analysis of risk taking behaviour.
The system presumes predictors of driving errors based on information obtained through a driver monitoring camera and pattern of the driving operations.
This technology is being developed to enable each individual driver to mitigate driving errors "and enjoy mobility without any sense of anxiety".
The company wants to establish underlying technology during the first half of the 2020s with practical application during the second half.
In addition to technology to understand human behaviour and conditions, the new Intelligent Driver Assistive Technology uses ADAS sensors and cameras to recognize potential risks in the vehicle's surroundings, which enables AI to detect driving risks.
At the same time, AI will determine optimal driving behaviour and offer assistance suited to the cognitive state and traffic situation of each individual driver.