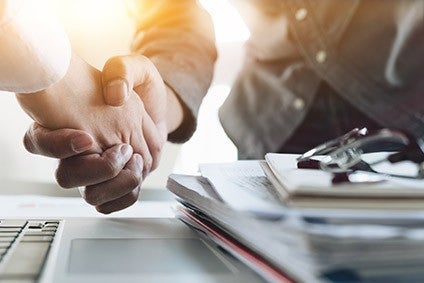 Taiwan's Hon Hai Precision Industry Company (better known as Foxconn) and Thailand's state-owned energy conglomerate PTT have signed a preliminary agreement to establish a joint venture to produce electric vehicles (EVs) in Thailand, according to reports in Taiwan.
The two companies confirmed that a memorandum of understanding (MOU) was signed remotely by Hon Hai's chairman Young Liu and PTT's CEO Auttapol Rerkpiboon earlier this week. The agreement follows previously held face-to-face meetings between the two executives.
The new joint venture company aims to help strengthen Thailand's position in the region's emerging EV market, supporting the Thai government's target for EVs to account for 30% of the country's total passenger vehicle output by 2030.
Mr Rerkpiboon told reporters "the expansion of EV production will provide opportunities to enhance Thailand's transportation system with reduced emissions".
Hon Hai, better known as Apple main iPhone contract manufacturer Foxconn, has made significant efforts to diversify into the global EV sector in the last two years and has developed an working prototype of an EV platform for use by thirds-party vehicle manufacturers.
Earlier this year it launched a programme to establish an effective supply chain for the platform, with more than 600 potential suppliers signing up to the project. The company has so far agreed to set up an EV manufacturing joint venture with China's Zhejiang Geely Holding Groupand separate EV joint ventures with US startup FiskerInc and China's Byton Ltd.
It also has an agreement in place with Stellantis to jointly develop digital vehicle cockpits.
Mr Liu said Hon Hai will help Thailand create its own EV supply chain and provide the technology transfer needed for the nation's existing automotive industry to transition to EV production.
A final deal between the two companies is expected to be announced in the third quarter of 2021. PTT is cited by Bloomberg as saying the initial investment in the joint venture will be around US$1bn, possibly rising to US$2bn later on.