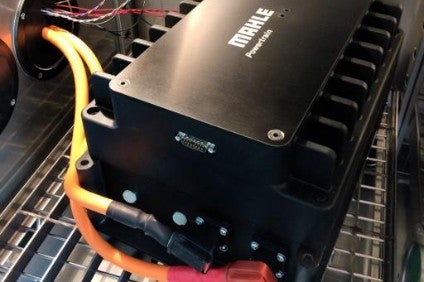 Mahle has blamed cost increases last year for a worsening financial performance in 2022. The company posted a net loss of €332m for the year which compares with a loss of €108m in 2021.
Mahle said cost increases, especially for materials, energy and carriage, had a severe negative impact on the company's business, especially in the first half of the year.
The company said it countered the adverse trend with cost savings, productivity improvements and price adjustments and said that sales and the operating result were significantly improved in the second half of the year.
"We achieved this success through close cooperation with our customers and suppliers in order to distribute these additional costs fairly and equitably," said Mahle CFO Markus Kapaun. "Provisional figures for the first quarter indicate that this positive trend has continued into the new financial year. This shows that we are succeeding with our mix of innovative products for e mobility and proven competence for the internal combustion engine," Franz added.
The company also said it expects higher sales and profitability in 2023.
"By 2025, we want to be back on track for success. Earnings take priority over sales. And our cost management must become considerably faster," said CEO Arnd Franz, who has been Mahle CEO since November 2022.
The company also said a new group strategy focuses strongly on electrification, thermal management and components for high-efficiency green internal combustion engines.
Mahle says new orders amount to over €11 billion, half of which for products not dependent on the internal combustion engine. In particular, the company is focusing on electric drive systems and smart charging.
Mahle also says it is among the world's largest suppliers of high-efficiency modular thermal management systems for drivetrains and interior comfort. In the case of electric cars, it claims the value creation potential for thermal management is significantly higher than with the internal combustion engine. Electric compressors play a key role, the company adds.