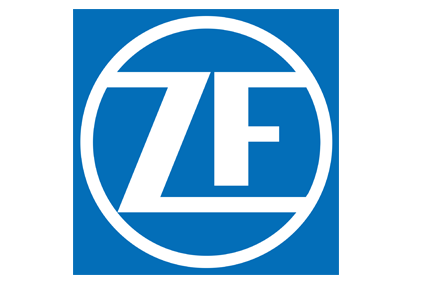 ZF TRW says one of its key issues affecting the extra technology now prevalent on new vehicles is heat as ever-greater performance creates its own set of challenges.
The mushrooming of driver aids is rapidly leading to a scenario where semi-autonomous and eventually, fully-autonomous driving will become commonplace, but as well as a moderate weight consideration, it is heat which is exercising global suppliers.
"Weight is probably not the issue these days," ZF TRW global director ADAS, Peter Austen told just-auto at the component producer's radar facility in Brest, Western France. "The biggest issue we have is probably heat – heat dissipation is an issue.
"It is not an easy solution. It is double while we are expecting more power and more performance. Manufacturers are getting better at using less watts – reducing watts reduces heat.
"To meet things everybody is trying to do, like AEB [and] automated steering [for example], they can be done with a smaller package of sensors. For fully automated driving, it is going to be a fairly exciting package."
ZF is spending around EUR2.9m (US$3.2m) at its radar factory in Brest, France, with the money used for new equipment, tooling and components for the development of a new sensor as well as a 500 square metre expansion of the warehouse.
ZF's radar systems are designed, assembled and tested at Brest which currently occupies 2,200 square metres. The factory produces around 300,000 units per year and the company anticipates this figure will exceed 1m by 2020.
The ZF ADAS global director added radars and cameras were allowing technology to proceed apace, although noted the different approaches between various styles of driving and the need for legislation to catch up with new systems.
"There is a complete difference between highway and urban driving – you need different technologies," said Austen. "Effectively, we are talking about two different sensor suites for the two environments.
"We are looking to pretty significant investments – that is without talking about alternative technology such as LiDAR. We have not been able to find a cheap solution for LiDAR to replace or supplement what we have got.
"[Also] Legislators have to be very careful not to legislate for something that does not exist. All the main automotive companies have close contacts with Washington and European rulemakers.
"In Europe, it tends to be driven by the Five Star [rating] and the desire of manufacturers to get Five Star. Europe has really been ahead of the game so far. We may even see a switch in polarity of that. We have really got to a situation where NHTSA will probably push ahead of the Europeans."
ZF TRW has designed and developed radar in Brest since 1999 and started production with its first generation system in 2002.
Since then, the company has launched radar on multiple global passenger car and truck platforms and with the AC1000 family, is entering its fifth generation.