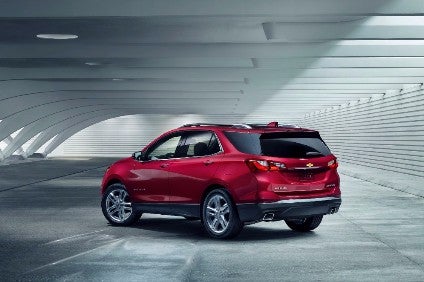 What a difference a week makes. On August 24, analysts at Edmunds and Kelley Blue Book released optimistic predictions for August US light vehicle sales. Forecasters at both companies said that sales would be up slightly for the first time in 2017. That same day, a tropical depression named Harvey was upgraded to a hurricane.
One week later, Hurricane Harvey was moving out of the Houston, Texas, area having dumped a year's worth of rain on the nation's fourth-largest city in just four days and knocking sales back into the loss column for another month.
Instead of growth in the range of 1.3%-1.5%, August light vehicle sales fell 1.8% to 1.48m. The seasonally adjusted annualised rate (SAAR) came in at 16.14m, more than a million units down from August 2016.
With the extra selling day in August 2017, the daily sales rate fell about 5.5%.
Texas is the second-largest new vehicle market in the US and the Houston Metropolitan Area is the most populous in the state. Some estimates say that as much as two percent of total nationwide sales were lost.
General Motors delivered the best performance of any of the major automakers as sales of crossovers and SUVs soared 27.0%, pushing total deliveries up 7.5%. GM was the only Detroit automaker to report improved sales.
Ford got hit with a double whammy as soft passenger car sales and even softer SUV sales left both the Ford and Lincoln brands in the red. Ford remains the top-selling vehicle brand in the US. After eight months, Ford has a nearly 218,000-unit lead over second-place Toyota.
FCA fared the worst of the Detroit car makers, posting its 12th consecutive year-over-year deficit. FCA's results are weighed down by the sell-offs of remaining stocks of the discontinued Chrysler 200, Chrysler Town & Country and Dodge Dart. Jeep, the star in the Chrysler brands crown, saw sales fall 15.4% and ceded the SUV crown to Toyota for a second month. Perhaps the brightest spot in the FCA report was that the Dodge Challenger out-sold the Ford Mustang and Chevrolet Camaro in August and has now passed the Chevy in year-to-date sales.
Toyota reported a solid month with sales up 6.8%, driven by a 28.5% jump in SUV deliveries. Lexus was off just slightly but turnover was good enough to allow Toyota's premium brand to cruise by BMW and Mercedes-Benz for the August premium segment crown. Mercedes still leads in year-to-date volume but BMW is in real danger of falling to third place.
Nissan and Honda both missed their marks but Subaru came through with another monthly record: August was the brand's best sales month ever.
Both Korean automakers are struggling but Hyundai took a major hit as its car-heavy lineup stumbled badly. Sales fell 24.6% at Hyundai Motor in August, costing the Koreans more than a full percentage point of market share.
Audi posted its 80th consecutive month of record sales as Volkswagen Group improved by 4.6% but most of the momentum came from VW itself where sales increased 9.0%. Surprisingly in station wagon adverse America, the Sportwagen is the most popular Golf variant.
While Harvey damaged August sales, many in the industry expect to regain them in the months to come. No one yet has a good handle even on the number of vehicles flooded on dealer lots and it may be a while before damages can be tallied and insurance claims can be paid but we should see an uptick by the end of the year. However, September sales may also be off slightly as clean-up continues and dealers bring in fresh inventory.
* indicates a sales record.
**Volkswagen Group figures include Audi, Bentley, Porsche and Volkswagen brands
Other includes estimated sales for Aston-Martin, Ferrari, Lamborghini, Lotus, McLaren, Rolls-Royce and Tesla