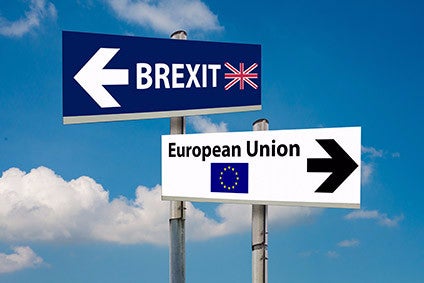 PSA Group says there could be significant opportunities for the UK supply chain following its proposed purchase of General Motors' Opel/Vauxhall division, if the British government opts for a so-called 'hard' Brexit.
Much debate is currently swirling around which option the UK could take, with British Prime Minister, Theresa May previously calling for a "tariff free and frictionless trade" environment coupled with so-far unspecified Single Market "arrangements" for the automotive sector.
But speaking in Paris this morning (6 March), PSA chairman, Carlos Tavares outlined a scenario where both exit solutions could be of benefit, particularly to the British supply chain.
"Brexit is interesting because nobody knows how it will unfold – it could be hard or soft, said the PSA chief. "If soft, it is good on [for] performance to be competitive in the UK against all other countries, strengthened maybe by the weakness of the pound.
"If it is a hard Brexit, in terms of strategy, it is a very good opportunity to source the UK from inside the UK. We can source parts from the UK so that cost will be more in pounds as [like] the revenue structure.
"If it is a hard Brexit the supplier base needs to be developed and this is something the UK government completely understands. Our advantage will be to have UK plants with a pound cost structure to supply a market where the market is in pounds."
However, some thinking behind Tavares' preference may be gauged from his comments adding the market would be in "a better shape" if the UK opts for a soft Brexit.
PSA will purchase Opel/Vauxhall from GM for EUR2.2bn (US$2.3bn), subject to regulatory approval.
With the addition of Opel/Vauxhall, which generated revenue of EUR17.7bn in 2016, PSA will become the second-largest automotive company in Europe, with a 17% market share.