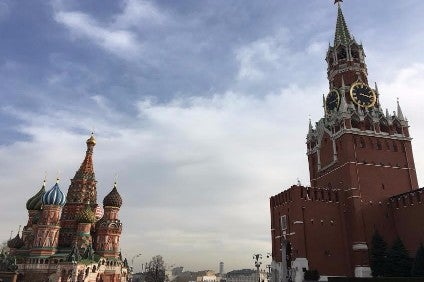 Russian mobility provider, Yandex Taxi, claims around half of car drivers in the country would give up their vehicles in favour of using taxis.
The startling assertion came at the recent St Petersburg International Economic Forum (SPIEF), where Yandex was addressing the theme of the shared economy, which is starting to make inroads into Russian daily life.
Yandex Taxi operates in Moscow, Saint Petersburg, Minsk, Yerevan, Almaty and other cities, with the distinctive logo now a ubiquitous symbol on Russian streets along with other relatively new entrant, Gett.
"We can automate and simplify the life of the city – we know how people move around a city," said Yandex Taxi MD, Daniel Shuleyko in St Petersburg. "About 12m people use us every month [and] it is important people use us more frequently.
"Now we use taxis almost every day [and some people] sell their cars. More than half of Russians say they are ready to sell their car and to change those vehicles to go to a taxi. This has happened for a few years. It seems to me Russia is at the front line. [As for] The rules of the shared economy – there are a lot [of industries] ahead of us: medicine, education, nutrition [for example] – we have a large road ahead of us.
Yandex insists one of the most important aspects of providing a good user experience is ensuring passenger safety and tested a two-step driver identification system powered by vision and voice technologies, which require drivers to send a selfie and a recording of their voice through the app during each driving shift.
Yandex Taxi drivers are prompted to take and submit a selfie in addition to recording themselves reading a provided text. This data combination creates a unique key for each driver and verifies their identity with more than 90% accuracy maintains Yandex. After the driver is positively identified they are able to receive orders.
If a driver's appearance changes – for example by weight change or facial hair growth – the algorithms automatically update and factor in differences in appearance while using historical data to confirm it is the same driver.
Yandex's SpeechKit voice technologies are also able to identify a driver when there is a variation in voice tone or pitch.
In addition to the verification of drivers, Yandex Taxi routinely runs vehicle inspections by requiring drivers to send photos of both the interior and exterior of their cars.