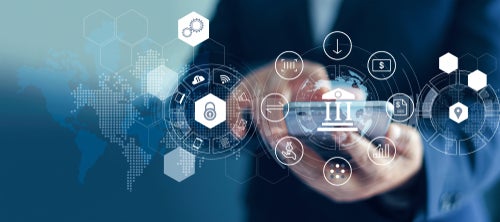 Haldex net sales increased 25% to SEK 1,203m (SEK964m).
Organic growth was 26%.
Adjusted operating income increased to SEK 100m (SEK58m), equivalent to an adjusted operating margin of 8.3% (6%).
Operating profit was SEK 96m (SEK23m loss).
Non recurring items of SEK4m related to the long-term restructuring programme impacted the operating profit.
Changes in exchange rates had a positive impact on operating profit of SEK 1m (SEK-1m).
Profit after tax of SEK-21m (SEK-75) was SEK 55m (SEK-104).
Earnings per share were SEK1.11 (SEK-2.15).
The supplier said structural savings programmes had "developed according to plan" and reduced expenses by SEK21m.
"The supply chain is strained due to increased raw material and freight costs as well as component and semiconductor shortages," Haldex noted.
Jean-Luc Desire, President & CEO, said: "This marks my first complete quarter as CEO for Haldex, and I am pleased to see a strong recovery in most of our markets and segments, despite continued challenging market conditions.
"While the growth is in comparison to a challenging third quarter last year, we see improved underlying demand from our customers, and according to our assessment of external market data, we are taking market share."
"Activity levels have increased and the constraints in the supply chain continue, causing both price increases and a shortage of certain commodities, semiconductors, and freight.
"We have mitigated significant parts of these additional costs through price increases to customers to compensate for increased raw material prices, however, as mentioned previously, we are not able to fully mitigate the impact of increased freight costs.
"We estimate that increased costs for commodities and freight will continue into the fourth quarter and have therefore decided on further measures.
"There continues to be a significant shortage of semiconductors which will impact some products at least into the beginning of next year. However, there is great uncertainty about these external factors."