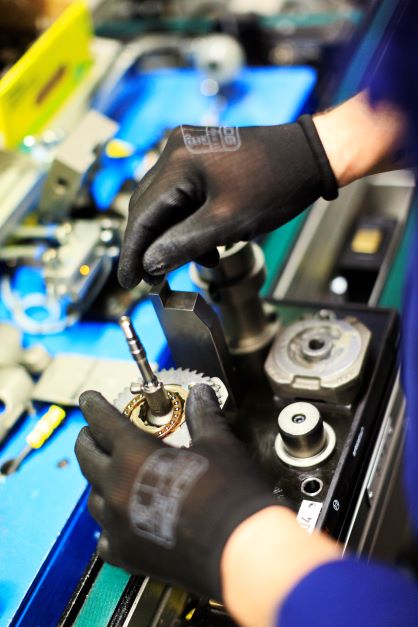 Swedish supplier Haldex said fourth quarter 2021 (Q4) sales increased 19% year on year to SEK 1,191m.
Adjusted operating income of SEK60m (down from 66m) was equivalent to an adjusted operating margin of 5% (6.7%).
Reported operating income rose from SEK44m in Q4 2020 to SEK54m due to non-recurring expenses of SEK6m (22m).
Haldex said its structural savings programmes had developed according to plan and reduced expenses by SEK 20m.
Though the board updated the growth target, saying Haldex should see organic growth faster than the company's end markets it proposed no dividend be paid for full year 2021.
FULL YEAR 2021
Full year sales rose 21% to SEK4,612m (4,007m), adjusted operating income increased to SEK357m (163m), equivalent to an adjusted operating margin of 7.7% (4.1%).
The structural savings programmes reduced expenses by SEK154m for the full year. Non-recurring expenses of SEK16m (263m) negatively affected the full year result.
In a statement, president & CEO Jean-Luc Desire said: "The Americas and Europe reported strong organic sales growth of 24% and 25% respectively, while Asia had an organic sales decline of 20%.
"The aftermarket segment grew 17% organically with growth in both Europe and the Americas.
"It is positive to see high organic growth of 38% for the trailer segment, and that our increased focus on this segment is showing results. We see improved underlying demand from our customers, and according to our assessment of external market data, we continue to take market share."
Haldex said raw material and component prices as well as freight and logistics costs have been "steadily and rapidly" increasing throughout the course of 2021, and "constraints in the supply chain continued during the fourth quarter, which has had an impact on the result".
In line with other industry players, it increased prices for the aftermarket business and to OEM customers in the Americas and Europe, effective November and December, respectively. However, the actions taken did not have full effect during the fourth quarter.
"During the quarter, the Americas team secured a position with a leading axle manufacturer as the supplier of our low-weight air disc brake (ADB). Haldex worked cooperatively with a fleet customer to recommend the ADB product in a process known as 'fleet-pull-through' which resulted in a launch and specification of the ADB at a globally recognised fleet customer. Many fleets look to this fleet customer as an industry trend setter, which will be beneficial for future air disc brakes penetration in the region," Haldex said.
The company aims to reach SEK6bn in sales and a sustainable double-digit operating margin by 2025.