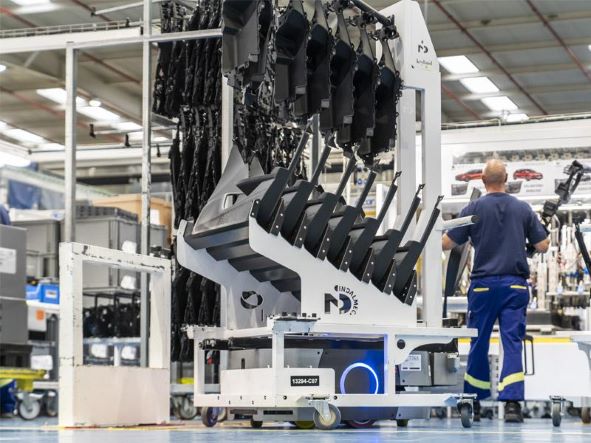 Grupo Antolin said it was working on the integration of digital technology in its industrial operations as part of its Advanced Manufacturing 4.0 strategy to develop a smart factories.
One project is the reduction and optimisation of the movement of components in internal logistics. The company has deployed an intelligent intralogistics system at its Aragusa factory in Burgos, Spain by introducing autonomous mobile robots (AMRs) and collaborative robots (Cobots).
"The aim of this project is to achieve a modernised and more sustainable factory where people and machines are working in harmony."
Until recently, tasks such as loading and transporting car interior components from the plastic injection area to the assembly area were carried out manually. But the supplier was looking for an improvement in process efficiency and wanted to automate such procedures. This would also free up employees to work on high value production processes as well as increasing workplace safety, avoiding forklifts between processes.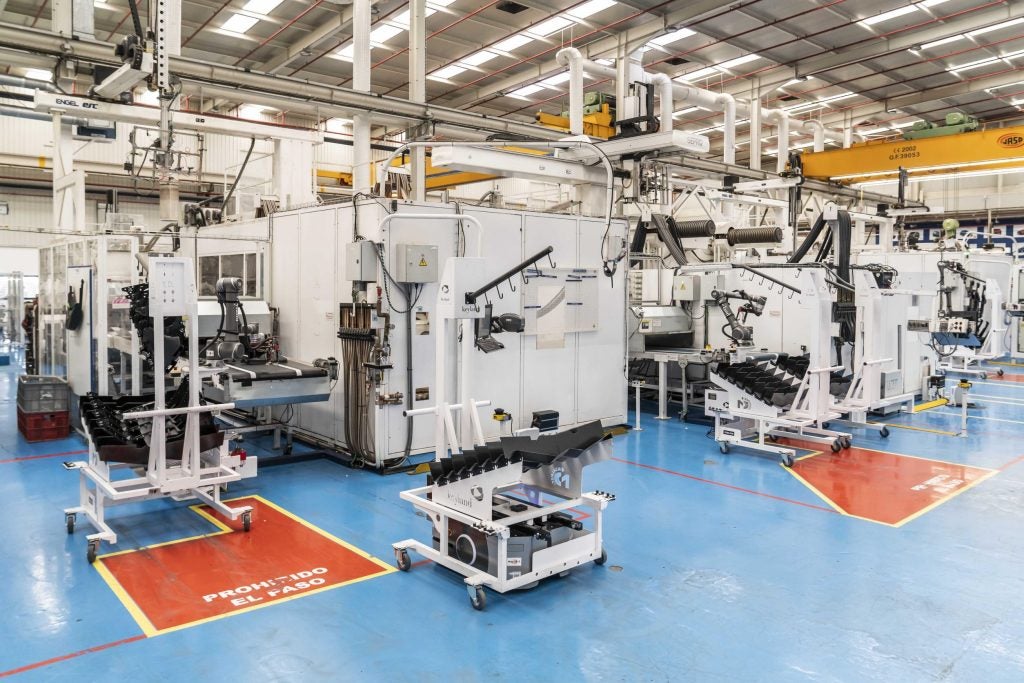 The new autonomous automatic transport system replaces manual processes, improving the overall efficiency of the equipment, as well as contributing positively to product flow through injection and assembly processes. While Omron supplied the AMRs and Cobots, technology consultancy Keyland was selected as integrator to supply the hardware and software.
Choice and development
Aragusa plant engineering manager Jaime Ruiz Alonso said: "Until now, loading and transporting components from the injection area to the assembly area was an inefficient process that took up a lot of our teams' time. We wanted to improve this logistics process for manufacturing."
Jesus Arce, as director of technology and products at Keyland, added: "It was vital to select the right automation with integrated robotics; something that would be scalable and flexible; and robots that could work safely in closer proximity with people in harmony."
The system was based around Omron's LD-250 AMRs and TM12 Cobots. The LD-250 is fully autonomous and has been designed to "dramatically" increase productivity in manufacturing and logistics operations. It achieves this by increasing throughput, eliminating errors, and improving material traceability.
The AMR has a maximum payload of 250kg. Unlike a traditional autonomous guided vehicle (AGV), the Omron AMRs navigate using natural features of a facility and don't need any expensive factory modifications.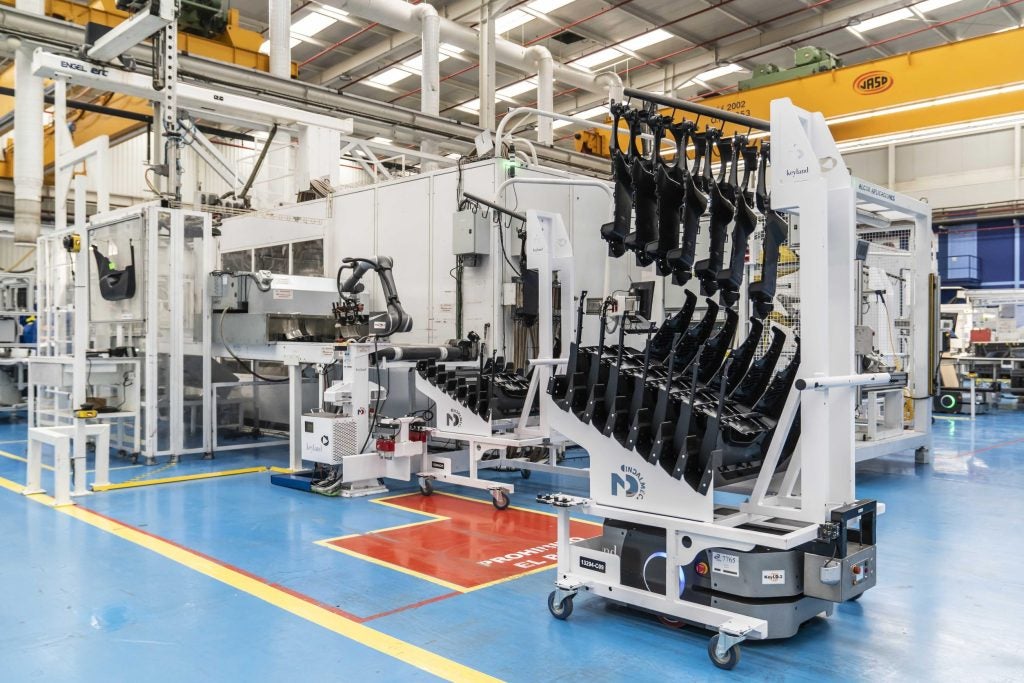 The TM12 is a collaborative robot designed specifically for assembly, packaging, inspection and logistics use. It has an integrated vision system that provides additional functionality and flexibility through colour, object, and pattern recognition.
Grupo Antolin said had previously worked with Omron vision systems "with good results". The company could supply the level of support the supplier needed for the new project and had a good understanding of Grupo Anotlin's needs.
Refining the system
Prior to installing the new robotic systems, components were moved manually between injection and assembly. These processes are now carried out by the Cobots and AMRs. Safety lasers enable the Cobot to work at high speeds, with no need for physical fences, adding the maximum safety levels between operators and robots to work collaboratively and increasing productivity.
Fleet management software controls and manages ARM traffic and allows the number to be increases as necessary.