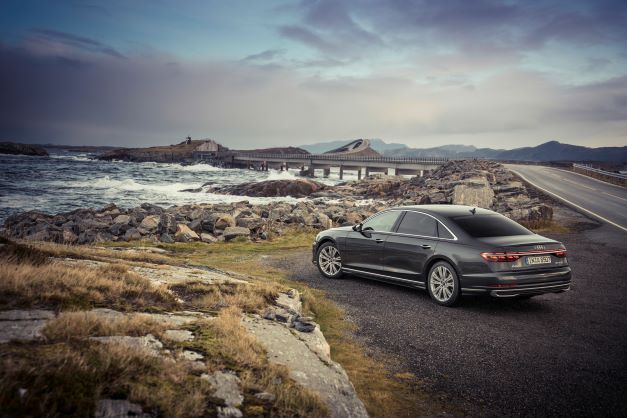 British car buyers doubled down on their preference for monochrome cars in 2021, with grey increasing its dominance as the UK's favourite new car colour for the fourth year in a row, according to the Society of Motor Manufacturers and Traders (SMMT).
During a year of pandemic-related disruptions impacting total new car registrations, 408,155 grey cars were sold, up 2.8%, and accounting for a quarter (24.8%) of the market.
Black, the most popular car paint in Britain from 2009 to 2012, wrapped 20.5% of passenger cars, while white was in third place (17.2%), meaning UK drivers were most likely to choose a monochrome car for the 11th year running.
More than six in 10 (62.4%) of all new cars joining British roads in 2021 were painted in one of these shades, although blue edged closer to the top three, increasing its sales (1.4%) for the first time in five years and trailing just 2,638 units behind white.
The rest of the top 10 remained largely unchanged from 2020, although green overtook orange to gain seventh place, cladding 17,927 cars. Sales of green cars rose for the first time since 2015, with 24% more buyers opting for the colour than in the previous year.
A record number of drivers also opted for 'green' under the bonnet, with battery electric and plug-in cars accounting for more than one in six registrations – up from around one in 10 in 2020 and one in 30 in 2019. However, whether battery electric, plug-in hybrid, hybrid, petrol or diesel, grey was the colour of choice across all fuel types.
White was the most popular shade for mini-sized and sports cars, while larger dual purpose, luxury saloons and executive cars were, as usual, most likely to be black.
At the niche end of the colour palette, gold, yellow and turquoise were the fastest growing colours, with gold more than tripling its appeal (up 231.8%), yellow up by a third (31.3%) and turquoise up by a fifth (19.2%), although together they accounted for less than one percent of the market (0.9%).
SMMT Chief Executive, Mike Hawes, said, "2021 was anything but normal, but British drivers stuck to their familiar favourites of grey, black and white cars."