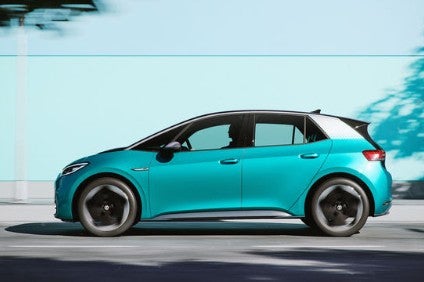 Gotion High-tech said it had signed a strategic cooperation framework agreement with Volkswagen Group to "industrialise the planned battery cell production at the Salzgitter site of the group's components operation.
Gotion will also provide technical support.
According to the agreement, both sides will collaborate "for fast cell industrialisation" at Salzgitter plant with Gotion High-Tech the technology provider of cell factory layout, machinery and, production processes.
A new battery production cell hub will be built including cell laboratories, a pilot cell production line and a pilot battery recycling plant.
In China, a subsidiary, Hefei Gotion, has also done a deal with VW Group (China) to develop the first generation of unified cells.
Both projects are part of VW group plans to reduce battery complexity and cost while boosting range and charging performance in order to make electric cars more attractive.
The group plans six gigafactories with a total production capacity of 240 GWh in Europe.
The unified cell concept refers is a prismatic cell format adaptable to various chemistry mixes available today or in future and is compatible with all major upcoming products and processes.
Gotion High-Tech will also become a VW supplier in China, supplying batteries for the MEB modular electric drive platform.
VW chairman Herbert Diess said: "This is only one step towards our aim to become, together with partners, one of the top three battery cell manufacturers worldwide."