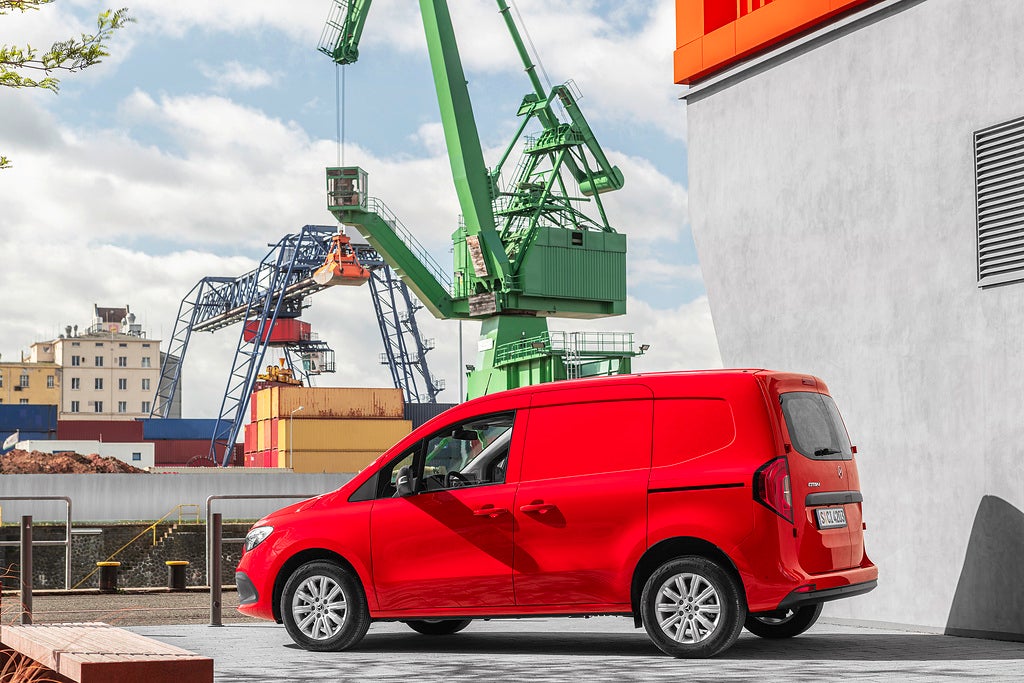 Mercedes-Benz Group said it achieved "strong financial results" in the first quarter of 2022, boosted by a focus on top-end vehicles and premium vans, combined with ongoing cost cuts.
Adjusted return on sales for cars was 16.4% and to 12.6% for Mercedes-Benz Vans as the pandemic, semiconductor shortages and war in Ukraine continued to impact business.
Group EBIT rose 11% to EUR5.2 billion. Earnings were boosted by a EUR918 million gain from the sale of Canadian own retail operations and the partial sale of MB Grand Prix, almost offsetting EUR709 million in expenses tied to adjustments of industrial business activities in Russia and EUR281 million in expenses related to diesel vehicles.
Following the attack on Ukraine, Mercedes-Benz has suspended export of passenger cars, vans and spare parts to Russia and halted local manufacturing. Suppliers are transferring production to locations other than Ukraine and the automaker has altered shifts at some plants to avoid downtime and maintain production.
Despite claimed strong demand, Mercedes-Benz Cars units sales fell 10% to 487,008 vehicles but revenue rose 8%. Deliveries of top end vehicles rose 5% to 78,000 units and now account for 16% of overall volume. Sales of hybrid and electric models rose 19% to 74,000 vehicles.
The automaker booked a 21% rise in adjusted EBIT to EUR4,243 million and an adjusted return on sales of 16.4%.
Mercedes-Benz Vans unit sales were flat, despite semiconductor shortages as volume reached a new Q1 high in North America. The adjusted return on sales rose to 12.6% from 9.7%.
For the rest of the year, the automaker said: "The geopolitical and macroeconomic conditions continue to be characterised by an exceptional degree of uncertainty, including the war in Ukraine, its impacts on supply chains, and the development of prices for raw materials and energy. Further effects due to the rapidly changing situation in Russia and Ukraine are not currently known but could possibly have substantial negative consequences for our business activities, should it escalate beyond its current state."
It expects supply problems and the pandemic to impact business for the rest of 2022.
"Strict COVID-19 countermeasures in China hold uncertainties for the expected development of the market, supply chain and production."
Mercedes-Benz Cars continues to expect a slight sales increase and an adjusted RoS between 11.5% and 13% with full-year seen at the higher end of this range.
Van sales are expected to rise slightly above the 2021 level and the adjusted RoS is expected to remain at 8% to 10%.