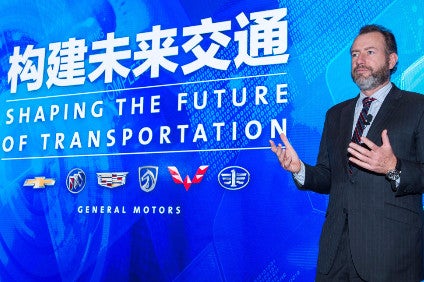 General Motors has said it plans to reduce the workforce at its Singapore regional headquarters by over 70% this year as part of a broader programme of cutbacks at its international operations.
GM said it will reduce the number of staff from 180 currently to 50 by the end of the year as it adopts a more decentralised structure globally.
Around 130 staff will be laid off either by the end of the month or by the end of the year and will receive one month's pay per every year of service and another month's pay as a bonus.
The Singapore office was GM's regional headquarters for South-east Asia and India, but operations in this region have been cut back dramatically in the last few years.
Earlier this month, GM announced it will close its local Indian sales operations, with its local production facility to focus on exports only from the end of the year.
Its plant in Indonesia was closed at the end of 2015 and its model range has been cut back dramatically across South-east Asia – to focus on pickup trucks and SUVs.Its passenger car assembly plant in Australia is scheduled to close in October of this year.
GM also has sold many of its assembly and distribution operations in Africa over the last year and in March 2016 it agreed to sell its European brands to France PSA Peugeot Citroen.
The company is focusing on its more profitable, high-volume global markets such as China, North and South America.