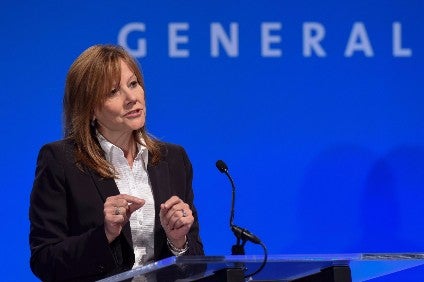 General Motors has released Q3 earnings figures that beat analyst estimates as it benefited from higher transaction prices and favourable product mix in North America. Strong results in North America were driven by all-new full-size trucks, and crossovers.
The comparison with the same quarter last year is distorted by the sale of GM's European operations to PSA Group and associated one-off costs that sent it into a loss of nearly US$3bn. In this year's third-quarter, however, GM net income was posted at US$2.5bn. The company also generated US$35.79bn in revenue, up 6% on last year's comparable quarter.
GM CEO Mary Barra said: "Our third-quarter performance demonstrates our determination to manage risks and deliver strong business results while continuing to advance the future of mobility."
Dhivya Suryadevara, Chief Financial Officer said: "Our disciplined approach to the U.S. market, combined with strength in China and further growth of GM Financial, drove a very strong quarter. We will continue to take actions to mitigate headwinds including foreign currency volatility and commodity costs."
The company said it sold fewer cars but was able to raise its prices in the US by an average of about US$800 per vehicle to more than $36,000, setting a new record for transaction prices and about $4,000 over the industry average.
GM North America posted strong margins of 10.2 percent in the third quarter, driven by an increase in average transaction prices that rose to record Q3 highs.
GM China delivered nearly 836,000 vehicles in the third quarter. Chevrolet gained momentum as year-to-date sales were up 10 percent, led by higher content crossovers including the Equinox, which saw 29 percent growth compared to a year ago.
Cadillac sales in China set a third-quarter record, up 4 percent year over year and up 20 percent year to date.