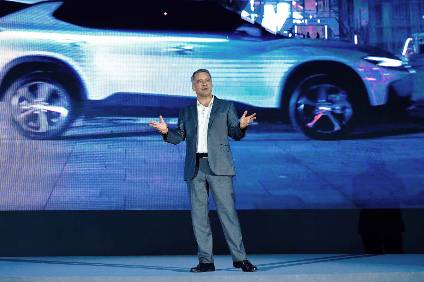 General Motors said it was investing US$100m to strengthen its vehicle import operations in China. A new business was scheduled to be established in the third quarter of 2022 to help lift sales of fully imported premium and niche vehicles.
The automaker said it had signed an agreement with Shanghai Pudong New Area with a particular focus on niche models such as full-size SUVs and pickup trucks, performance cars and electric vehicles.
GM China president Julian Blissett said in a statement: "This latest agreement demonstrates GM's long term confidence in China and will address evolving demand in the niche market and complement GM's locally produced model and brand lineup."
The strengthened import business plan follows a series of investments in the country in the last few years, including the expansion of the GM China Advanced Design Center in Pudong and a US$300m investment in autonomous driving technology with Chinese startup Momenta.
The company launched China's first Ultium Center also in Pudong to assemble battery packs to help it meet growing local demand for new energy (electrified) vehicles (NEVs).
Imported vehicles' share of sales has declined steadily in the last five years, according to China Passenger Car Association, with volume in the first five months of 2022 falling by a further 7% to around 400,000 units. Sales of imported premium cars have continued to grow, however, Blisset added.