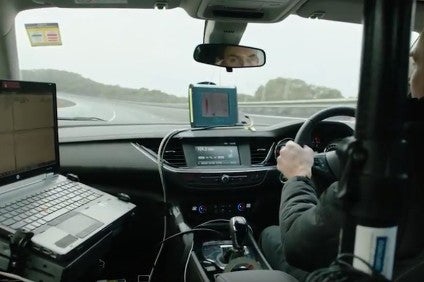 General Motors announced over the weekend plans to withdraw from a number of markets in the Asia-Pacific and Oceania regions to focus on its most profitable global territories.
On Sunday, GM confirmed it planned to "wind down" sales, engineering and design operations in Australia and the sales and distribution operation in New Zealand which, combined, employ 830 people, and "retire" the long serving Holden brand by 2021.
The company also said it had agreed to sell its Rayong plant in Thailand, which employs 1,500 people, to China's Great Wall Motors and withdraw the Chevrolet brand from that market by the end of 2020.
This is a continuation of the US automaker's policy over the last 10 years to exit markets that do not generate what it regards as adequate returns on investment.
The company sold its European Opel and Vauxhall subsidiaries to France's PSA group in 2017 and has also exited virtually all markets in Africa over the last several years.
In Asia, GM closed its plant in Indonesia in 2014 and agreed in January 2020 to sell its second plant in India, also to Great Wall Motors, having sold the other Indian plant to SAIC Motor in 2017.
The company said it planned to focus on "growth opportunities in specialty vehicle business"", no doubt referring to the huge industry wide shift that is expected to take place in the current decade towards electric vehicles (EVs) as well as growth relating to autonomous driving technologies (AV).
GM chairman and CEO Mary Barra confirmed the company is "restructuring its international operations, focusing on markets where we have the right strategies to drive robust returns, and prioritising global investments that will drive growth in the future of mobility, especially in the areas of EVs and AVs".
She added "while these (restructuring) actions support our global strategy, we understand that they impact people who have contributed so much to our company. We will support our people, our customers and our partners, to ensure an orderly and respectful transition in the impacted markets".
GM president Mark Reuss said the company had "explored a range of options to continue the Holden operations but none could overcome the challenges of the investments needed for the highly fragmented [global] right hand drive market, the economics to support growing the brand, and delivering an appropriate return on investment".
The company said it also carried out a "detailed analysis of the business case for future production at the Rayong manufacturing facility in Thailand. Low plant utilisation and forecast volumes have made continued GM production at the site unsustainable. And without domestic manufacturing, Chevrolet would be unable to compete in Thailand's new vehicle market".
The company said it expected to take a US$1.1bn cash and non-cash charge this year relating to its restructuring in the three countries.
GM senior vice president and president GM International, Steve Kiefer, said GM International "is well positioned in its core markets: South America, the Middle East and South Korea. The company continues to optimise partnerships in markets like Uzbekistan, by transferring assets and building strong supply chains to reduce costs in growth markets".
Holden started full local car manufacture in Australia in 1948 and once had final assembly plants in almost every state. By the 1980s, as various government import duty and taxation measures to 'protect' local automakers from imported competition began to be reduced, it was consolidated into one large new factory at Elizabeth, a suburb of Adelaide, in South Australia, where local manufacturing ended in 2017. Many dealers subsequently lost, or quit the franchise and the company announced late in 2019 it was dumping the Commodore nameplate, dating back to 1979, and the Astra, both Opel-developed cars sourced from PSA in Europe.
Local assembly in New Zealand ended in 1990 after increasingly frictionless free trade with Australia and lowering import duty rates made the Trentham plant, built in 1967, uneconomic. GM also ended local parts production.
Australia's ABC News quoted prime minister Scott Morrison as saying he was "disappointed but not surprised" at the GM announcement.
"But I am angry, like I think many Australians would be. Australian taxpayers put millions into this multinational company. They let the brand just wither away on their watch. Now they are leaving it behind," he said.
Federal industry minister Karen Andrews said it was unacceptable for GM to have made the decision without any consultation with the government.
Holden had been whittled down to about 800 local workers with 600 focusing on design and development work for local and regional markets.
GM officials told ABC about 600 would leave by June while 200 would remain in ongoing roles connected with the company's pledge to offer at least 10 more years of customer service to owners of the 1.6m Holdens in use.
Work at the Port Melbourne site would be wound down by the end of June and the [former proving ground] Lang Lang calibration facility would finish up in August.