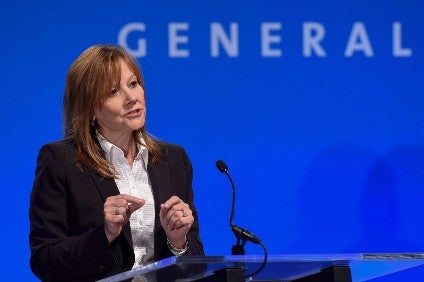 General Motors has reported 2021 full-year earnings that include net income of $10 billion (+56% on previous year) and EBIT-adjusted operating profit of $14.3 billion – up 47% on 2020.
However, GM's fourth quarter results included net income of $1.7 billion, down some 39% on a year earlier as sales were hit by the chips shortage.
The company expects full-year 2022 net income to be in a range of $9.4 billion-$10.8 billion and EBIT-adjusted to be in a range of $13.0 billion-$15.0 billion, assuming continued steady demand for new vehicles and no significant new economic or supply chain challenges.
The strong results for 2021 came in spite of industry wide supply chain difficulties and shortages of semiconductors that constrained output and sales. GM sales were hit by the crisis in the second half, with global deliveries down by 30% in Q4.
In a letter to shareholders, GN CEO Mary Barra said customer reaction to the GMC Hummer EV Pickup is 'overwhelming'. "Our next electric pickup will be the Chevrolet Silverado EV. More than 110,000 Silverado EVs are reserved so far, including reservations from more than 240 fleet operators, and the numbers keep growing," she said.  
She also sounded an upbeat note on 2022 and the outlook for the chips shortage. "With an improving outlook for semiconductors in the U.S. and China, we expect our 2022 results will remain strong. In fact, we expect our EBIT-adjusted earnings to remain at or near record levels in the range of $13 billion—$15 billion, all while investing more year over year in our growth businesses like Cruise, BrightDrop and our rapidly accelerating portfolio of electric vehicles," Barra said.