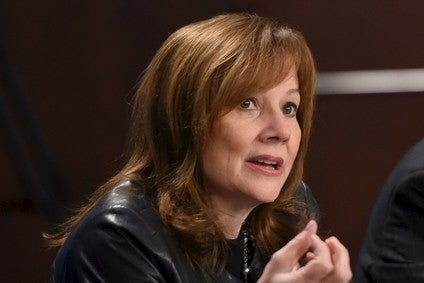 General Motors today announced third quarter net profit of US$3.3bn, up $885m over Q3 2021 after sales soared $15.1bn to $41.9bn.
EBIT-adjusted rose $1.4bn to $4.3bn though EBIT-adjusted margin dipped 7% to 10.2%.
Year to date, net profit fell $343m to $7.9bn on revenue up $20.2bn to $113.6bn. EBIT adjusted was down $781m to $10.7bn and EBIT adjusted margin off 2.9% to 9.4%.
"During the third quarter, [we] once again delivered strong results, including record third-quarter revenue and double digit, EBIT adjusted margins," CEO Mary Barra said in a letter to shareholders.
"We're delivering on our commitments and affirming our full year guidance despite a challenging environment because demand continues to be strong for [our] products and we are actively managing the headwinds we face.
"For example, our team translated improved supply chain conditions into another quarter of full-size pickup, full-size SUV and Cadillac Escalade segment leadership.
"This keeps us on track to deliver our third consecutive year of full-size pickup leadership, and our 22nd year as the full-size SUV leader."
Refinitiv analysts had estimated GM's Q3 earnings per share at $1.88 versus the $2.25 booked and sales revenue at $42.2bn versus the $41.9bn announced, CNBC reported.
"The big beat and narrow miss on the top line has been a trend throughout the coronavirus pandemic for the automaker, as tight supplies of vehicles have led to lower sales but higher profits on in-demand SUVs and pickup trucks," CNBC noted.