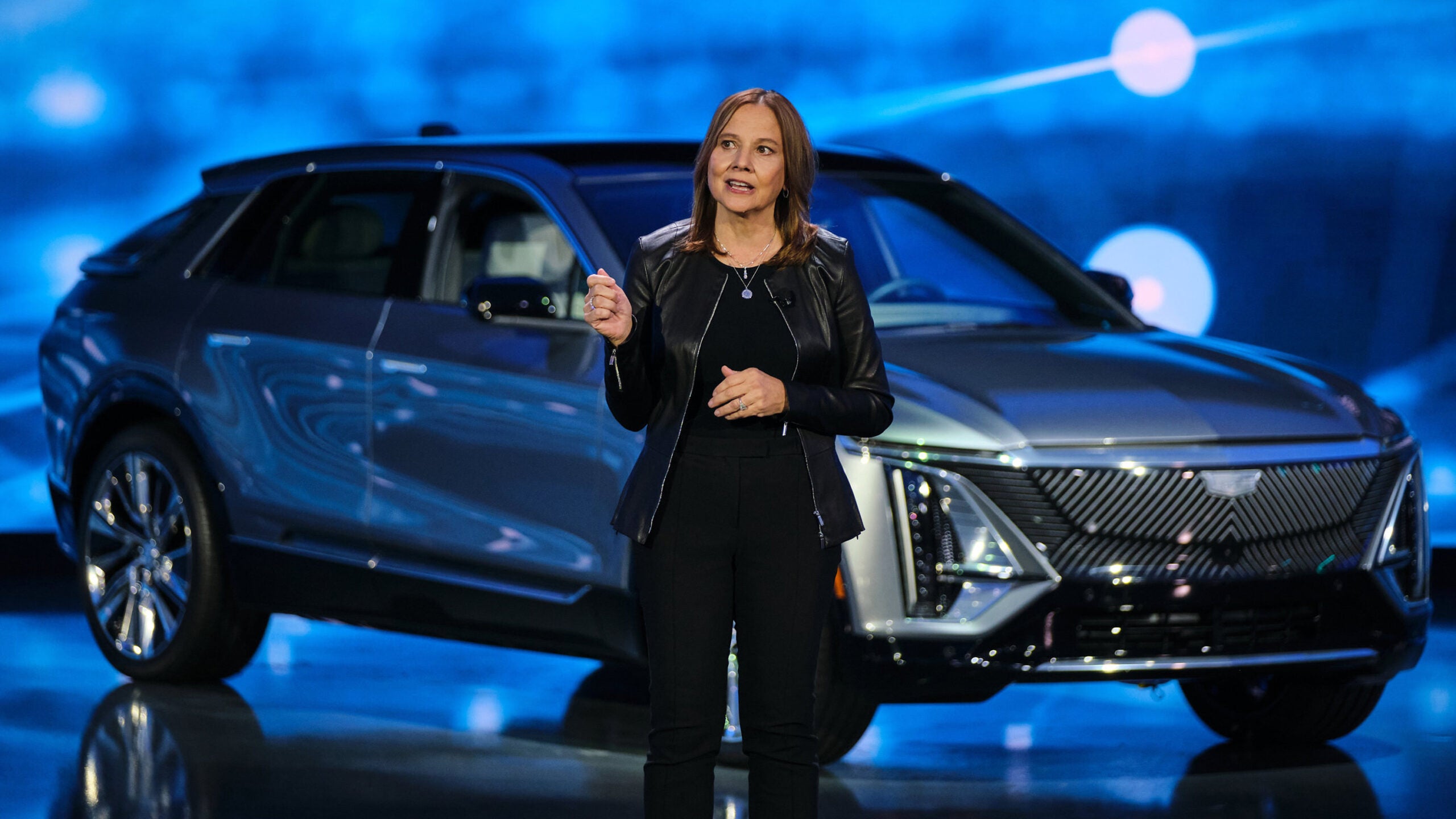 General Motors has provided a roadmap to investors on how it plans to double its annual revenue and expand margins to 12 to 14 percent by 2030.
GM this week concluded the first of two days of investor meetings by sharing its growth plans.
GM's financial targets include:
Revenue Growth with Improved Diversification: GM outlined its path to double annual revenues from a five-year average of about $140 billion by the end of the decade, with software and new businesses growing at nearly 50 percent CAGR through 2030 and the company's strong core auto business driving growth.
Margin Expansion: GM believes its transformation can deliver margins of 12 to 14 percent by the end of the decade with core auto business margins expanding as EVs scale, battery costs decline and the company ramps up higher margin software and new business platforms.
Platforms: GM projects EV revenue to grow from about $10 billion in 2023 to approximately $90 billion annually by 2030 as the company launches several compelling EVs in high volume segments. GM envisions a path where connected vehicles and other new businesses drive more than $80 billion in new, incremental revenue with most of the growth accelerating through the back half of the decade as they scale.
Commercialization of Cruise: With Cruise, GM has a market-leading position in autonomous services with the potential to deliver $50 billion in revenue annually by the end of the decade.
Internally Funded Capital Spending: Annual GM capital spending, including investments in Ultium joint ventures, are expected to be in the $9 billion to $10 billion range in the medium-term as the company transitions to a majority EV product portfolio. Due to GM's strong earnings and expanding margins, the company expects to fully fund these investments through internally generated funds.
Cash Conversion: GM expects to achieve a cash conversion rate of 80 to 90 percent in the latter half of the decade.
Balance Sheet: GM says its strong balance sheet will allow the company to continue investing in our growth priorities while maintaining an investment grade rating, which is important for long-term growth.
Unlocking opportunities from EVs, software-enabled services and new businesses
During the presentations and discussions with investors, GM leaders described how the company's Ultium (hardware) and Ultifi (softaware) platforms underpin the company's growth strategy:
GM projects annual software and services revenue opportunities in the $20 billion to $25 billion range from a projected 30 million connected vehicles by the end of the decade. GM says OnStar is the industry's leading connectivity platform with more than 16 million connected vehicles on the road today, with software and services generating a projected $2 billion in annual revenue. Part of GM's software and services growth comes from OnStar Insurance, projected to have a potential revenue opportunity of more than $6 billion annually by the end of the decade.
Cruise CEO Dan Ammann provided investors with details on Cruise's commercialization and rapid scaling efforts as it prepares to launch the Cruise Origin AV.
BrightDrop, a new GM business that is building a connected and electrified ecosystem of delivery products and services for commercial customers, expects to deliver $5 billion in revenue by mid-decade and potentially $10 billion by the end of the decade when it is planned to approach 20 percent margins. BrightDrop's purpose-built, Ultium-powered EV600 full-size electric van is launching now and BrightDrop will add a second purpose-built product – the smaller EV410 – in 2023.
GM also has a portfolio of 20 new startup businesses – several already launched, others nearing launch – helping to provide a constant pipeline of innovation and potential new revenue streams. Leaders provided a preview of an all-new software-enabled startup in development, internally called Future Roads, which uses data analytics to create insights about safer roadways and communities.
GM also announced it is increasing investment in charging infrastructure to nearly three quarters of a billion dollars through 2025, covering all charging domains, including home, workplace, and public charging throughout the U.S. and Canada. This investment will significantly increase access to reliable, public charging with the superior customer experience of Ultium Charge 360, GM says.
"GM has changed the world before and we're doing it again," said GM Chair and CEO Mary Barra. "We have multiple drivers of long-term growth and I've never been more confident or excited about the opportunities ahead."
"GM is unlocking a secular growth story that is changing the trajectory of our business," said Paul Jacobson, executive vice president and chief financial officer. "Simply stated, we are at an inflection point in which we expect revenue to double by 2030 while also expanding our margins. We will achieve this by growing our core business of designing, building, and selling world-class ICE, electric and autonomous vehicles, growing software and services with high margins and entering and commercializing new businesses."