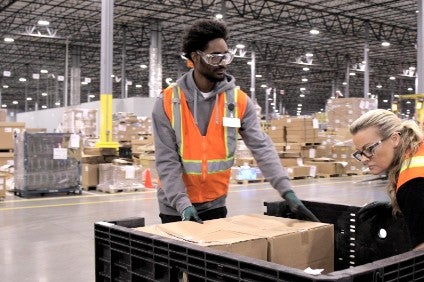 General Motors has opened a new ACDelco and GM Genuine Parts processing centre in the Flint, Michigan, suburb of Burton.
The facility will employ 800 hourly and salaried employees.
"This new facility in Burton will help us continue to deliver the industry's best possible sales, service and ownership experience," said Barry Engle, GM executive vice president and president, the Americas. "Strategic investments in our core business, and the strong US economy, are creating opportunities for GM and its employees all over the country, and especially here in Michigan."
All of the positions in Burton support GM's CCA business — the team responsible for supporting the service and repair needs of millions of GM vehicle owners as well as owners of competitive makes around the world.
The 1.1m square foot plant, located on 141 acres on Davison Road, is triple the size of the facility in Burton that it is replacing. The increased capacity allows for greater efficiency and output as employees unitise and package as many as 120mi service parts a year.
"GM has the highest owner loyalty of any manufacturer, and a big part of that equation is getting high-quality parts into the hands of trained service technicians when and where they need them," said Tim Turvey, GM'e head of customer care and aftersales. "That's why this particular facility is so vital. Great service keeps our customers coming back year after year."
GM internal studies show that service lane loyalty is directly correlated with purchase loyalty — two areas where GM and its brands excel.
GM and its general contractor NorthPoint Development broke ground on the new site in June 2018, and GM shipped its first outbound delivery in June 2019.
An average of 100 inbound deliveries and 55 outbound deliveries are expected each day.
The facility has 84 shipping and receiving docks, up from 35 at the previous site.