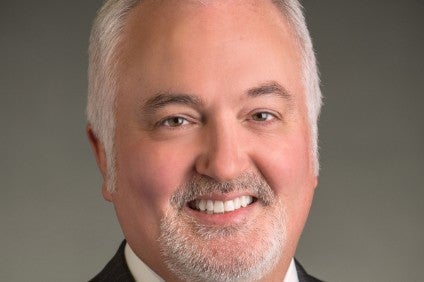 General Motors named Steve Carlisle, 58, as executive vice president and president, North America, effective from 1 September.
He was SVP and president, Cadillac, from April 2018.
GM said Carlisle's appointment gives it one sales, service and marketing chief across its full range of automotive and connected services brands in North America, including Chevrolet, Buick, GMC, Cadillac, OnStar, ACDelco and GM Genuine Parts. He will report to GM president Mark Reuss.
"Steve will help us scale the considerable transformation progress we have been making, while at the same time preserving the sufficient autonomy necessary to maintain four distinct vehicle brands," said GM chairman and CEO Mary Barra.
"This role will build on Steve's progressive leadership within GM, particularly over the past two years at Cadillac. This change will also improve the collaboration and decision making that fuel innovation."
Before joining Cadillac, Carlisle was president and managing director, GM Canada, from November 2014.
Born and raised in Woodstock, Ontario, he began his GM career in 1982 as an industrial engineering co-op student at the Oshawa Truck Assembly Plant. [That plant closed in 2009 – ed.]
Over the course of his career with GM, Carlisle has held senior management positions, including VP, global product planning and program management, 2010-2014; vice president, US sales operations, 2010 and president and managing director, southeast Asia operations, 2007-2010.
Cadillac global operations will now be run on a day-to-day basis by Rory Harvey, 52, named VP, Cadillac sales, service and marketing, reporting to Carlisle.
He joined Cadillac in March 2018 as VP, Cadillac North America sales, service and marketing.
Prior to that, he was chairman and managing director of Vauxhall Motors here in the UK.
Throughout his more than 30 years with GM, Harvey has held a variety of positions in Europe and the Middle East.
"Rory has been one of the chief architects of Cadillac brand strategy, working with Steve," Barra said.
"He has a strong commitment to Cadillac, its dealers and customers, so we will have great continuity as Steve takes on broader responsibilities."
Carlisle succeeds Barry Engle, 56, who, GM said, is leaving "to pursue leadership opportunities that leverage his broad executive expertise in a variety of industries".
Engle was EVP and president, GM North America since November 2019, and EVP and president, Americas, from April to October 2019.
He joined GM as EVP and president, South America, in September 2015.
In October 2017 he was appointed EVP and president, international, and his responsibilities expanded to include all operations outside of North America and China.