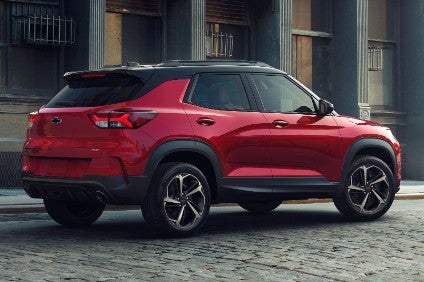 GM Korea will cut May 2020 output at the factory building the Trailblazer SUV, as the coronavirus outbreak slowed US exports and also disrupted parts supplies, a media report said.
Reuters noted GM Korea supplies some small GM SUVs to the US as consumers continue to shift away from sedans.
GM Korea would run its BP1 plant in Incheon, near Seoul, for seven business days this month and idle it for the remaining 11, an internal production plan seen by Reuters said.
A spokeswoman told the news agency the automaker had suspended the line until Tuesday 5 May due to the virus impact on parts procurement and US sales and the production plan for the rest of May was subject to change.
GM Korea started producing the Trailblazer in January and shipping it to the US in February but is yet to begin US sales, she told the news agency. The model is currently sold only in South Korea.
The government's virus response in the Philippines since mid-March had disrupted supplies of wiring harnesses, company officials told Reuters.
GM's US media website said the Trailblazer was due in US showrooms "in spring 2020".
Unlike older generation Trailblazers with six cylinder engines – some built for RHD markets – the 2021 model has 1.2- or 1.3- litre turbo engines delivering up to 155 horsepower.
Both engines have a standard CVT transmission with selectable stop/start while a nine-speed automatic is available for 1.3 models with all-wheel drive.