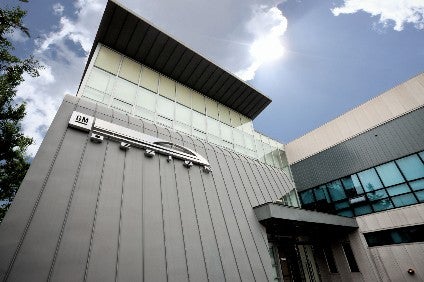 General Motors has named GM Korea chief Kaher Kazem as executive vice president of SAIC-GM, the Chinese joint venture responsible for manufacturing and marketing the Buick, Cadillac and Chevrolet brands.
Kazem, who currently holds the position of president and CEO of GM Korea, will assume the top management position of SAIC-GM on 1 June, gmauthority.com reported.
The report said Kazem would relocate from GM Korea headquarters in Bupyeong to Shanghai, replacing Salvatore Basile and reporting to GM executive vice president and GM China president Julian Blissett.
However, according to pulsenews.co.kr, Kazem has been banned by Korean prosecutors from leaving the country as he was indicted for violating local labour law and banned from leaving the country after GM Korea was found to have hired workers dispatched from outsourcing companies to work at its factories in 2017-2019. The case is still on trial.
GM Korea told koreatimes.co.kr it would take legal action against the travel ban.
"We are exploring all possible measures to protest the prosecution's deeply regretful and unreasonable move," an official said.
The report said the comment came hours after the prosecution imposed the travel ban on Kazem.
This travel ban was the third move by the prosecution since November 2019, when it opened an investigation into GM Korea and four of its officials, including Kazem.
The four, as well as GM Korea, are standing criminal trial for the illegal control and supervision of 1,700 irregular workers hired by GM Korea's subcontractors between 2017 and 2019 after sending them to work at its plants.
The prosecution's decision was all the more unreasonable, the official added, since Kazem had fully complied with summons requests over the past 16 months.
"Not once has Kazem failed to appear before the court or the prosecutors for the investigation. He is not a Korean and has to make frequent trips overseas. The ban therefore is no less severe than physical detention," he said.
The response followed the prosecution's second ban last May, only a month after a local administrative court ruled in favor of Kazem, who filed a suit to annul the ban.
The Korea Times said GM's head office has yet to finalise Kazem's successor and no one would be eager to come to the country, seeing how things are playing out for the current CEO.
"The issue of illegal supervision involving partner firms' hiring long predates the appointment of Kazem to lead the Korean office. It is a highly concerning series of developments to the head office and officials in Korea," the official said.