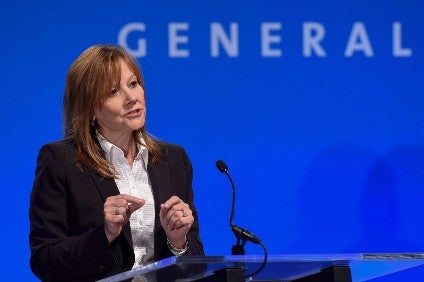 General Motors has reported a 2019 full-year profit of USD6.7bn despite the impact of the UAW contract strike in the third and fourth quarters. The result exceeded analyst expectations.
GM said the strike dented full-year earnings by USD3.6bn and full-year income was down 17.4% on 2018. Revenues for 2019 totalled USD137.2bn, 6.7% off the previous year's pace.
For the fourth quarter GM posted a loss of USD0.2bn on revenues down 19.7% at USD30.8bn.
In a statement, CEO Mary Barra stressed the company's positioning for long-run strategic challenges. "We continue to transform this company for the future. GM is positioned for strong, long-term business results with a focus on sustainability, and we are confident that our EV and AV strategies will drive shareholder value while improving the environment," she said.
Adjusted earnings (EBIT) for North America for the year were down to USD8.2bn from USD10.8bn in 2018, primarily due to the work stoppage, GM said. However, GM maintains that was partially offset by cost actions and a strong performance in trucks. Chevrolet and GMC full-size pickups drove GM's underlying business performance in 2019, the company said.
CFO Dhivya Suryadevara said the company expects another strong year in 2020. "Our relentless focus on improving our operating performance will enable us to generate strong cash flow through the cycle and invest in our future," he said.
GM said that in 2020 it will benefit from new vehicle launches, ongoing cost savings and lean US inventory to begin the year, partially offset by macro factors. The company also said EPS-diluted and EPS diluted-adjusted is expected to be flat year over year, excluding the effects of the UAW strike on 2019 results, taxes and interest, and Lyft and PSA investments.