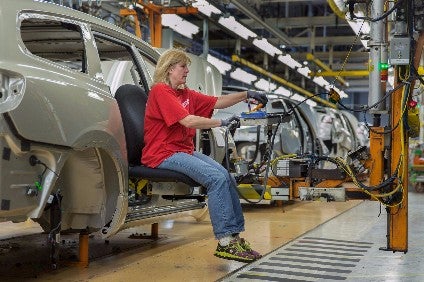 General Motors has announced it will add or retain approximately 900 jobs across three Michigan facilities during the next 12 months.
It says the 900 jobs are in addition to the 7,000 jobs and $1 billion in US investments GM announced earlier this year.
GM also outlined a series of programs the company is supporting to promote the overall development of skills required for future job growth in Michigan and the US.
Following GM's recent announcement that it is to sell its loss-making European Opel/Vauxhall operations, raised investment (and employment) plans in North America are widely anticipated. GM is rebalancing its global strategy to invest in regions where it is making profits.
"The job commitments announced today demonstrate the confidence we have in our products, our people and an overall positive outlook for the auto industry and the U.S. economy," said GM Chairman and CEO Mary Barra.
As previously announced, the Lansing Delta Township Plant will be adjusting production plans this spring as the plant transitions from building three models, the Chevrolet Traverse, Buick Enclave and GMC Acadia (all-new GMC Acadia now built in Spring Hill, Tennessee), to two models, the all-new Chevrolet Traverse and Buick Enclave. During this transition, the plant will not operate a third shift. When the plant has fully launched the new crossovers by early 2018, GM will bring back approximately 500 jobs to give the company flexibility to meet market demand for the new crossovers.