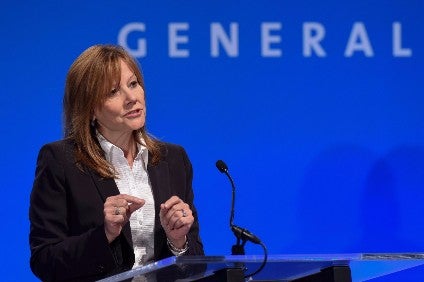 In remarks made at the Economic Club of Washington, General Motors CEO Mary Barra has said that GM is 'exploring opportunities' for Opel, ramping down expectations of an imminent announcement on the sale of the loss-making division to PSA. She also declined to discuss a timetable for the potential sale.
"We've done a lot to improve the business but we're exploring opportunities to see if we can accelerate that even more because scale does matter in this business," she said, according to Reuters. "We're continuing the dialogue."
There have been suggestions that a 'heads of agreement' announcement on a sale could be made by the two makers as early as this week. However, industry analysts note that such a deal will be complicated to conclude, even if the two are at a relatively advanced stage in negotiations. Putting a final figure on GM's European liabilities (needed for the purchase price), agreeing on boundaries for technology transfer as well as brand sales territories are some areas that could take time to lock down in a final agreement.
PSA would boost its sales share in Europe with the acquisition of GM's European operations – it would be Europe's number two for scale – and the purchase holds out the possibility of increased scale and cost savings for the combined company in costly engineering activities such as powertrain development. However, there would also be potential difficulties ahead in rationalising the larger manufacturing network to reduce cost and improve efficiency.
GM's European unit has not turned a profit since 1999 and hopes of breakeven in 2016 were scuppered by currency movements that followed the UK's Brexit referendum result. Opel/Vauxhall and PSA's Peugeot and Citroen brands operate in the same crowded mass-market segments in Europe that have become intensely competitive. In addition, PSA is grappling with making DS a standalone premium brand.
Some reports in Germany have suggested that GM is attempting to restrict PSA from selling Opel cars in certain markets – most notably, the US, China and Russia. However, PSA would likely see these markets as a big potential opportunity for the Opel brand.