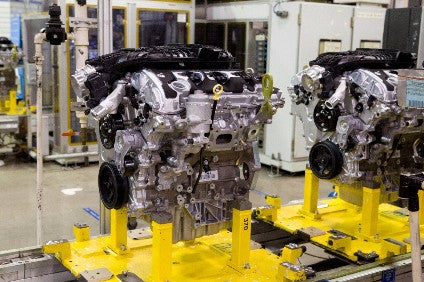 Canadian auto workers union Unifor said a strike at General Motors plants had been averted, after around the clock negotiations, as Unifor "reached a framework with General Motors that sets a pattern in Detroit Three negotiations".
"This framework puts into motion what will be a historic agreement to secure a future for our members, for our communities and for the auto industry in Canada," Unifor national president Jerry Dias, who led the negotiations, said in a statement. "At this late hour we have language in place to address our bargaining priorities and there will be no strike."
According to Reuters, Unifor said the tentative deal would prevent the closure of GM's Oshawa assembly plant, bring some engine assembly from Mexico to GM's St. Catharines, Ontario facility, and increase wages for existing employees. Union members would vote on the deal on Sunday.
"The commitment to Oshawa is hundreds of millions of dollars, therefore our fear of a closure in 2019 is now over," Dias said.
The union made a concession on pensions for new workers, agreeing to a pure defined contribution plan, the first such plan under the master agreement that covers most assembly workers at GM, Ford and Fiat Chrysler. Veteran employees have defined benefit pensions, and those hired since 2012 have a hybrid plan with defined benefit and defined contribution portions.
In a statement, GM Canada confirmed it had reached an agreement that would allow "significant new product, technology and process investments" in Oshawa and at the company's St Catharines powertrain plant.
The union said Unifor and GM would continue to finalise the framework to reach a tentative agreement, the first in the 2016 round of negotiations with the Detroit Three automakers. Unifor indicated that the framework, along with stabilising jobs with product and investment, recognised the valuable contribution of the workers.
Unifor picked GM as the target company on 6 September to set a pattern in its negotiations with the Detroit Three automakers in Canada, GM, Ford and Fiat-Chrysler. A strike deadline was set for today, Tuesday, 20 September.
General Motors employs 4,000 Unifor members in Oshawa, St. Catharines and Woodstock making the Impala, Equinox, Buick Regal, Cadillac XTS, and GMC Terrain, as well as engines, transmissions and components.
According to Reuters, Dias did not say what vehicle model or models would be built in Oshawa, but said the plant would become capable of producing both cars and trucks. The plant currently builds cars.
Dias also said the agreement would ensure Oshawa hires workers in the short and long term, even as the scheduled closure of one of the plant's two assembly lines, the consolidated line, goes ahead as planned in 2017.
He said some volume of engine production would shift from Mexico to St. Catharines, the first time he can remember product moving from Mexico to Canada.
"We've seen enough of it going the other way around," he said.
The deal with GM sets a pattern that Ford and Fiat Chrysler will be expected to follow closely in their contracts.
The deal is subject to a ratification vote, scheduled for Sunday. Dias said he expected to select a second target company within 24 hours.
The four-year contract covering about 20,000 Canadian autoworkers at the three automakers expired on 19 September but only GM workers were in a legal strike position on Tuesday, Reuters noted.