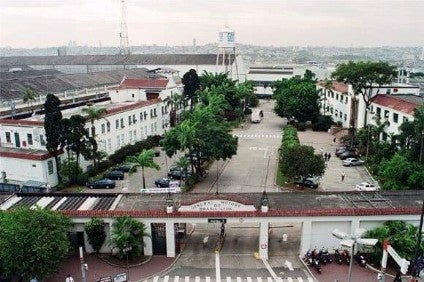 Following negotiations with a key union, GM will refurbish its oldest plant in Brazil (inaugurated 1930).
The factory, in São Caetano do Sul in greater São Paulo City, is also home to the automaker's local headquarters and retains its original architecture, including the main gate portico.
Following negotiations with the city's metal workers union, well-known for its pragmatism and cooperative approach (compared with the more militant unions at the São José dos Campos plant, 104km/65 miles east of São Paulo), the company announced investments would be made but did not detail amounts or new products for the factory.
Workers have accepted lower than expected wage rises for 2017 and 2018 in exchange for job assurance. The agreement covers about 6,000 of the 9,000 workers at this manufacturing unit.
Union president Francisco Nunes told the Estado de S. Paulo newspaper "a new plant will arise within the current one to host a new model range". He expected investments of over BRL2.5bn/US$850m.
GM would not comment on the report but had announced earlier it would spend about BRL2bn/$650m each year by 2019. But these plans are for new product lines, not factory expansion.
The automaker has spoken, informally, about a city car (called subcompact here) being considered for the Brazilian market but rejected due to changing consumer profiles. A small crossover is definitely in the pipeline as that's now the fastest growing segment in Brazil. The Chevrolet brand also needs a new compact pickup truck.
The São Caetano do Sul factory currently produces the Cobalt compact saloon, Spin minivan, Montana compact pick-up and one of the Onix variants, Brazil's best seller overall for two consecutive years and poised to repeat that this year, and responsible primarily for Chevrolet's brand leadership here.